Trinet Claims Gold Davey and WebAward

Catalina Island and ADRA for Kids Websites Recognized for their Excellence with Four Awards

IRVINE, Calif., – Nov. 12, 2009 – Trinet Internet Solutions, Inc, an Orange County website design firm, accepted four awards for two websites this month. With over 4,000 Davey entries, Trinet won a gold award for the ADRA for Kids website, while the Catalina Island Chamber of Commerce site received a silver award. Meanwhile, the Web Marketing Association recognized ADRA with a Nonprofit Standard of Excellence WebAward, while Catalina won the Outstanding Website Award.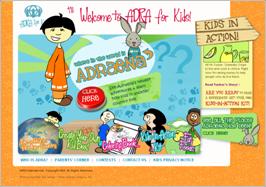 " These prestigious awards confirm our websites set the standard for industry excellence and innovation," said John Carley, president of Trinet Internet Solutions, Inc. "Our award-winning team consistently sets the bar higher with every project to produce revenue-building results for clients."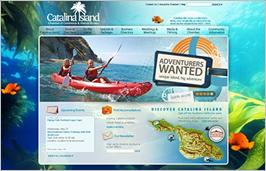 Catalina Island and ADRA for Kids (Adventist Development Relief Agency) are among the company of other prestigious Davey and WebAwards winners, including Nickelodeon, Pepsi, Best Buy and Subaru.
"
Even in these tough economic times, we continue to see top notch, high quality work being submitted, which is a true testament to the dedication and capabilities of our entrants.
" said Linda Day, the executive director of the IAVA (International Academy of the Visual Arts).
About Trinet Internet Solutions, Inc.
Trinet Internet Solutions, Inc. is a full-service web firm headquartered in Irvine, CA with an East Coast office in the metro Washington, D.C. area. Founded in 1995 and now an award-winning agency with hundreds of clients, the company has grown to have expert capabilities in internet marketing strategy, consulting services, Web design and development, application programming and eMarketing management and measurement services. Trinet's portfolio of clients can be found at www.trinetsolutions.com/portfolio.
About the Web Marketing Association
Since 1997, the Web Marketing Association's annual WebAward Competition has been setting the standard of excellence for Website development. Independent expert judges from around the world review sites in 96 industries. The best are recognized with a WebAward, which helps interactive professionals promote themselves, their companies, and their best work to the outside world. The WebAward Competition is the premier award recognition program for Web developers and marketers worldwide.
About the Davey Awards
The Davey Awards honors the "Davids" of creativity, the smaller agencies, companies, or organizations with annual billings or revenues below certain levels. Each year, The Davey Awards honors winners who derive their strength from big ideas, rather than big budgets.

###

If you'd like to learn more about this topic or Trinet Internet Solutions, Inc. please contact Kelly Lund at 949.442.8900.