Trinet has made businesses and organizations successful on the web since 1995. We are an industry-leading, full-service web firm with expert capabilities in Strategy, Design, Development and Management of custom web, mobile and tablet applications. Our clients agree that we deliver results. Contact us today to learn how Trinetís award-winning team of web specialists can help you leverage the web to impact your business or organization in 2013!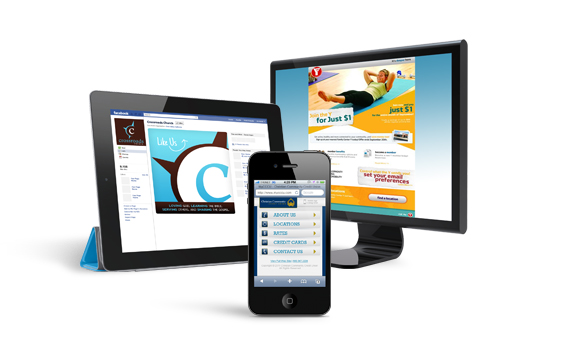 As you wrap up this year, have you taken a moment to reflect on your online initiatives and analyze your 2013 results? Join us as we share tips on how to measure your results from this year and implement strategies to boost your results in 2014! Register now to join us in an online session covering topics such as web analytics, new trends in online marketing, and tips for web initiatives including email marketing, social media marketing, website strategies, and more!
To learn more about Trinetís complimentary webinars, contact Hailey Cho at 949.442.8900.
Date:
Wed, December 18, 2013
Time:
8:00 AM - 9:00 AM PST

"Trinet offered an entirely different experience than previous companies we worked with. We got exactly what we were looking for."
- Tim Wang, JX Nippon Oil & Energy
"Our online efforts were crucial to our mission to bring aid to devastated communities. Trinet's expertise helped us respond to those most in need."
- Tina Hudgins, ADRA International
"Trinet is a valuable partner to us. Their insight into the market and how we can best utilize the tools that are available make it possible to maximize our impact in a very effective manner."
- Dave Hoffman, John Stott Ministries
"We are so pleased with the final result. We appreciate the time, work and creativity that you all have put into this effort with us. We look forward to working with you in the future and as our brand evolves."
- Carol Skinner, Juice It Up
"You have all done a tremendous job, and we can't thank you enough for your support of Fred Jordan Missions! May God bless you!"
- Mrs. Willie Jordan, Founder, Fred Jordan Missions
"As the premier island destination in California, we needed our website to convey all there is to see and do on Catalina Island, as well as graphically showcase our natural beauty. Our new website has achieved those goals. Already, visitors are staying on the site 63% longer exploring our destination."
- Wayne Griffin, President & CEO, Catalina Island Chamber of Commerce