PRESS RELEASE
FOR IMMEDIATE RELEASE
CONTACT: Kristen Bandola
PHONE: 949.442.8900
EMAIL: kristen.bandola@trinetsolutions.com
WEBSITE: www.trinetsolutions.com
TRINET AWARDED SILVER FOR W³ AWARD FOR CLASSICAL CONVERSATIONS WEBSITE
IRVINE, Calif., – October 17, 2014 – The W³ Awards announced the winners for the 9th Annual Awards, awarding Trinet Internet Solutions, Inc. high honors with a Silver W³ Award for the design and development of the Classical Conversations website in the Best Education Website category.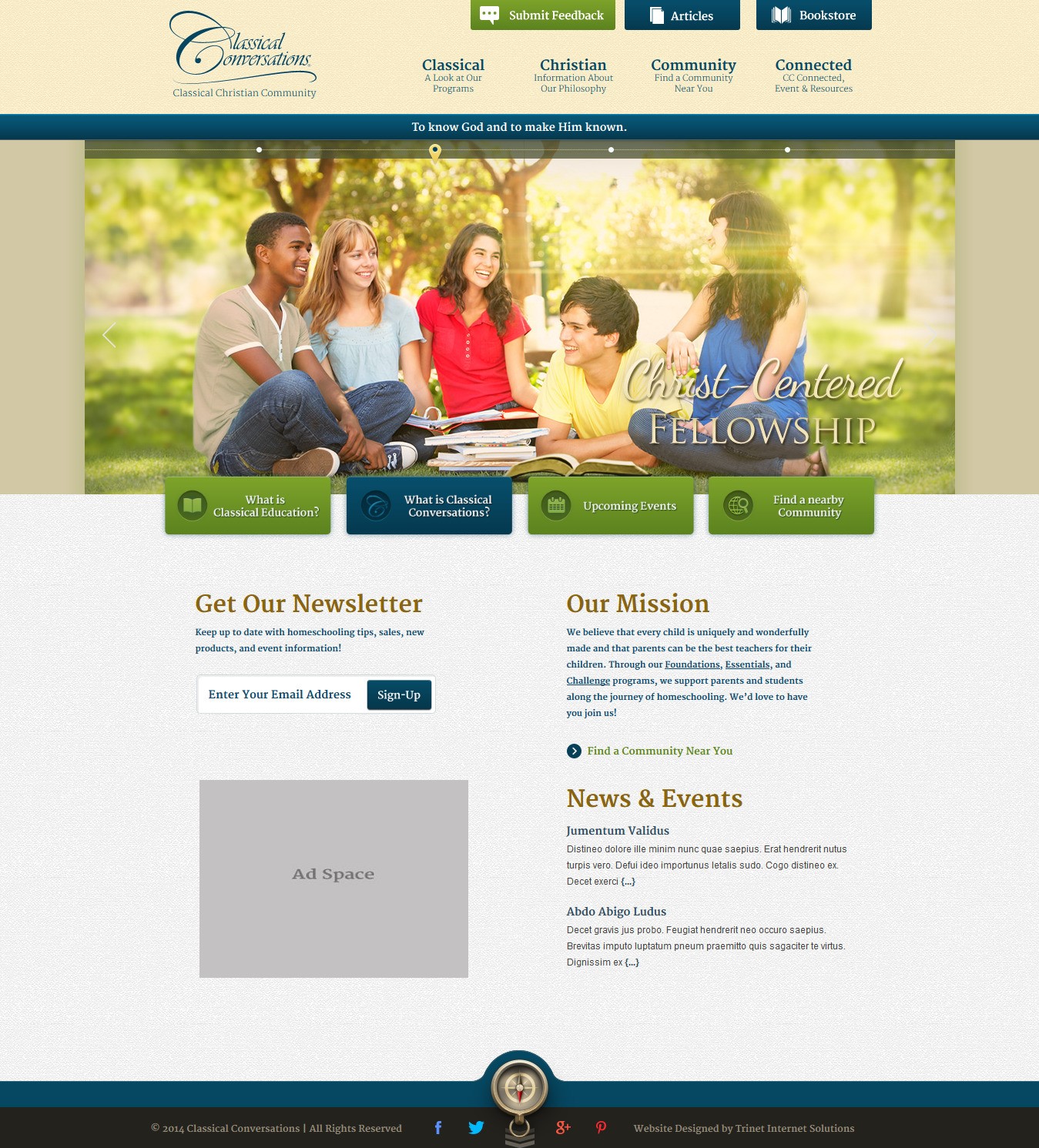 The Winners of the 2014 W³ Awards were announced by the Academy of Interactive and Visual Arts. Receiving over 4,000 entries, The W³ Awards honors outstanding Websites, Web Marketing, Web Video, Mobile Sites/Apps & Social content created by some of the best interactive agencies, designers, and creators worldwide.
"We were once again amazed with the high level of execution and creativity represented within this year's group of entrants. Our winners continue to find innovative and forward-thinking ways to push the boundaries of creativity in web design" said Linda Day, the director of the Academy of Interactive and Visual Arts. "On behalf of the entire Academy, a huge congratulations to this year's winners for their dedication and commitment to excellence on the Web – job well done!"
Trinet's team of designers and strategists collaborated with Classical Conversations, a supporter of homeschooling parents by cultivating the love of learning through a Christian worldview in fellowship with other families, to launch a newly designed and developed website.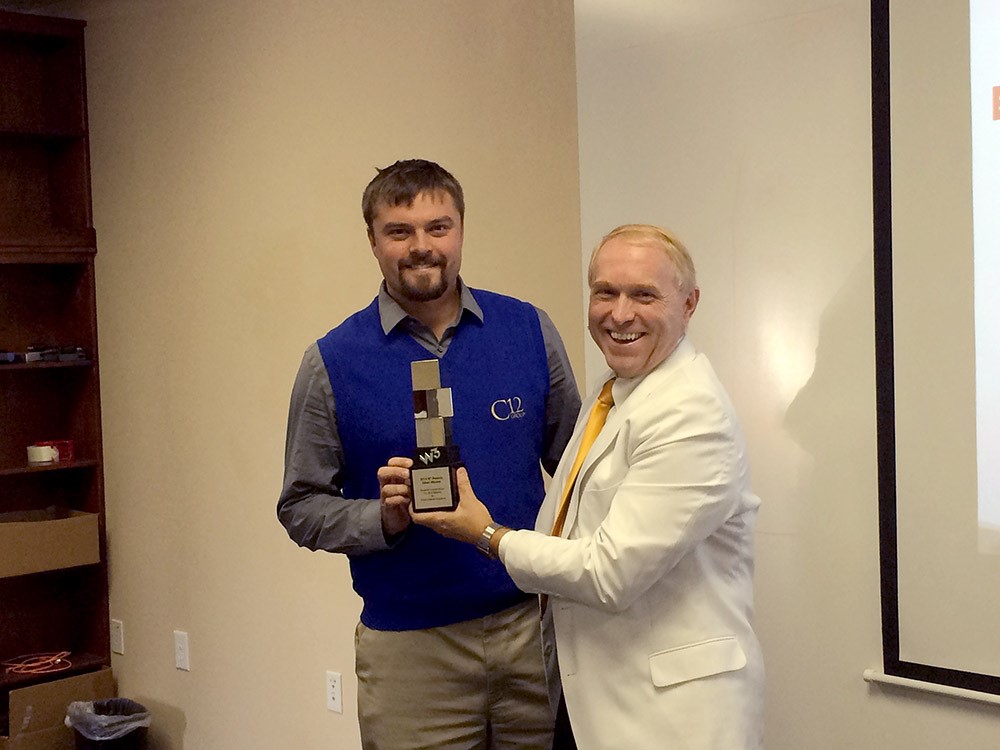 "It's an honor to be recognized for a worldwide award," said Ron Weber, Chief Operating Officer of Trinet. "This recognition confirms the partnership of our strategists and developers along with Classical Conversation can achieve a successful result."
To browse the award-winning website, visit www.classicalconversations.com.
About Trinet Internet Solutions, Inc.
Trinet Internet Solutions, Inc. is a full service digital firm based in Irvine, CA with additional branches located in Dallas, TX and Washington, D.C. Founded in 1995, the company has grown to be an industry-leading expert in web strategy, design, advanced development, custom application programming, social media, search and mobile marketing, along with web campaign management, support and analysis. To learn more, visit www.trinetsolutions.com.
About Classical Conversations
Classical Conversations is a Christian home schooling service that aids parents with educating their children while focusing on three key aspects: Classical, Christian, and Community. Through these three aspects, Classical Conversation hopes to provide home-schooled children with a rich education and help them understand more about God through the subjects. Classical Conversations also creates communities for their customers to join so that they can receive encouragement and accountability from other families. For more information, please visit www.classicalconversations.com.
About The W³ Awards
The W³ Awards honors creative excellence on the web, and recognizes the creative and marketing professionals behind award winning sites, videos and marketing programs. Simply put, the W³ is the first major web competition to be accessible to the biggest agencies, the smallest firms, and everyone in between. For more information about the W³ Awards, please visit www.w3award.com.
###