TRINET CASE STUDIES
Tactical, Police and Military Industries
10-8 Gear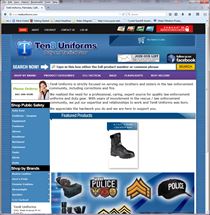 Tactical products, police and military items and more were part of the product line 10-8 Gear wanted to sell online. Trinet built a website that displays the products with browsing, searching, and filtering. E-commerce was tied in to allow full purchasing of products as well as a content management system to allow client to manage all inventory of tactical equipment.
March Air Force Base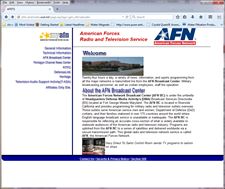 The military broadcast department (AFRTS) of the Department of Defense contracted with the consulting and programming services of Trinet. Securing the country's military network was of paramount priority to the Air Force. Trinet performed a 3 month intrusion and network analysis of the network and then consulted and supplied an advanced firewall system to protect this division. Using a high performance firewall system, Trinet configured, installed, tested, and trained Air Force personnel on use and management.
LAPD - Los Angeles Police Department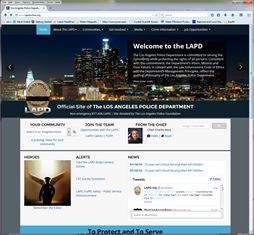 Honoring the police department's personnel is of high priority to the force. After an unfortunate incident of a peace officer killed in the line of duty, Trinet was called upon in their expertise of webcasting. The turnout for the offices funeral was predicted to be so great that there needed to be an overflow of seating and participation for other officers and military members who wanted to attend. Trinet produced the webcast live on site in St. Timothy's church and broadcast this live via high definition over IP protocol to the LAPD training center that was able to accommodate another 500 attendees watching the streaming feed on larger projectors.
Military Ministry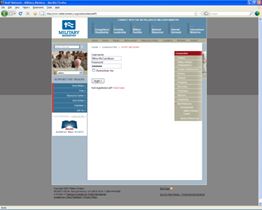 Reaching out to the global military community is of paramount importance to Military Ministry. For both troops deployed overseas, as well as returning servicemen, they are all in need of caring support from others. Trinet equipped this organization with a robust website for marketing efforts, as well as an advanced CMS (content management system) to allow management of content and promotion of further outreach efforts.