President of Trinet Internet Solutions to speak at christian web conference

IRVINE, Calif., – JULY 28, 2009 – John Carley, President of Trinet Internet Solutions, will discuss how today's Christian leaders can leverage emerging interactive trends to connect with their constituents at the 2009 Christian Web Conference at Biola University on September 12, 2009.
The conference will give members of the community a chance to learn through a combination of idea roundtable sessions and meal-time fellowshipping with media experts. Attendees should expect to:
Meet and interact with some of the top intellectual Christian web leaders
Learn how to improve their web media knowledge and ability from experts
Participate in vision casting for Christian use of web technologies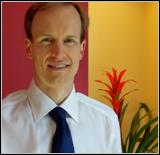 Featuring case studies and website demos, Carley will share how the latest social media trends and web technologies are providing exciting opportunities for today's Christian leaders during his keynote, 7 Successful Strategies for Web 3.0.
"Trinet offers the expertise to educate today's leaders on the new media technologies in the Christian community," said Carley. "Today, technology is continually evolving and new media practices are always changing. We must capture the future ideas that will shape the web and online community,"
Trinet's tangible creativity has delivered award-winning web marketing campaigns for hundreds of organizations, including Greg Laurie's Harvest Church, the Billy Graham Evangelistic Association, Focus on the Family and the Red Cross.
Attendees can hear John Carley's keynote on Saturday, Sept. 12
th
at 10:00 a.m.
About Christian Web Conference:
The Christian Web Conference is a place where the web's top thinkers can collaborate on ideas and discuss how to implement them on the web. The conference is unique because it is a place where you can engage with one another by taking a philosophical, introspective and futuristic look at New Media practices.
About Trinet Internet Solutions:
Trinet Internet Solutions, Inc. is a full-service web firm headquartered in Irvine, CA with an East Coast office in the metro Washington, D.C. area. Founded in 1995 and now an award-winning agency with over two hundred clients, the company has grown to have expert capabilities in: eMarketing strategy, consulting services, Web design and development, application programming and eMarketing management and measurement services. Trinet's portfolio of clients can be found at: www.trinetsolutions.com/portfolio.
If you'd like to learn more about this topic, Trinet Internet Solutions, Inc. or to interview John Carley, please contact Kelly Yerkovich at 949.442.8900 ext. 235.

If you'd like to learn more about this topic or Trinet Internet Solutions, Inc.
please contact Kelly Yerkovich at 949.442.8900.