How to Triple Your eCommerce Sales & Increase Lead Generation Effectiveness
Featured in August 2009 Issue of the OC Metro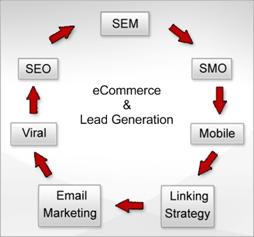 What's the first thing that comes to mind when you think of eCommerce? If you answered shopping carts, you're officially behind in connecting with today's savvy online consumers.
At this very moment, your competitors are engaging your customers with innovative product displays, catering to their desires with personalized recommendations, granting instant gratification with customized product applications and sealing the deal with a memorable thank you email.
Today, a well-designed and functional shopping cart does not guarantee success with online sales and lead generation. Instead, businesses must drive traffic to their website or eStore through interactive cross media marketing to truly impact sales and leads.
Individually, these online communication channels featured above may help increase web traffic, yet when placed together, they produce much-greater results as part of an integrated online communication strategy.
Drive Qualified Leads to Your Website

After developing a product-based website for Nutrishop Superstores, Trinet continued to increase qualified web traffic by using a cross-media campaign including elements like social media and email marketing. Nutrishop's Vice President Bryon McLendon commented, "Trinet asked us to reconsider our branding strategy and to try something new. We decided to trust their expertise and we were blown away with the result."
Increase Sales With a Product or Service Recommendation Quiz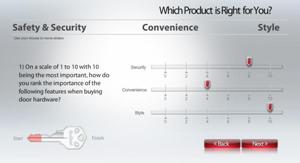 Consumers want guidance. They often don't know what they want, yet they want to feel good about their purchasing decisions and their attention span is minimal with the speed of the internet. A product quiz appeases all these issues by offering personal recommendations, ensuring a particular product or service is the best choice for them and engaging their attention by asking about their preferences. Recommendation quizzes also provide priceless feedback about the characteristics and desires of your customers!
Timing is Everything- Target Potential Customers When They're Most Interested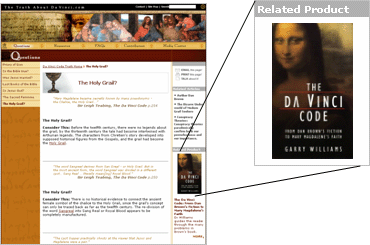 Put your products in the right place at the right time. When Trinet created a website for a university based in Philadelphia, they paired scholarly articles with relevant bookstore recommendations. These purchasing suggestions target article readers based on their topics of interest. Prospects are more likely to purchase or take a next step when engaged in a relevant topic.
Implement these proven-techniques to triple your eCommerce sales and increase your lead generation effectiveness. To develop a strategic cross media marketing campaign for your business, turn to Trinet's trusted online expertise. Contact Trinet today 949-442-8900.