Healthcare Public Relations and Marketing Association Recognizes Trinet with Golden Advocate Award
IRVINE, Calif., – APRIL 8, 2009 – This month, Trinet Internet Solutions, Inc. won their second award for their NAS Medical website redesign. The Healthcare Public Relations and Marketing Association (HPRMA) recognized their exceptional work with a Golden Advocate Merit Award.
"Just as the medical industry pioneers advances in healthcare, Trinet offers the expert technologies to represent those innovations online," said John Carley, Trinet's president. "Extraordinary companies need an extraordinary online presence to promote their latest discoveries."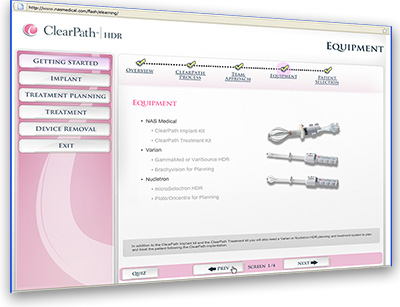 With today's economy, medical companies must jump far beyond once customary industry standards. Trinet helped NAS Medical soar above medical benchmarks with interactive applications like the eLearning Module. This engaging and effective feature educates physicians or patients about a product by combining audio, video, animations, simulations and exercises.
"Active learning techniques are proven to raise information awareness by 50 percent over passive models," Carley said.
According to HPRMA's website, the Golden Advocate award sets the standard for communications excellence among Southern California healthcare professionals, demonstrating creativity and superior achievement in the field. This is Trinet's second award for their NAS Medical redesign after receiving a W3 award in the Healthcare and Services category, which honors creative excellence on the web.
Trinet's tangible creativity delivered incredible results for NAS Medical. After launching the new website, the average visitor's time on site increased 29 percent, pages per visit increased 44 percent and new visits increased 9 percent over the industry benchmark.
"This incredible response is really just a result of the strategy behind our work," Carley said. "Exceptional design and development are just partial components of a successful website. Our full-circle process delivers not only a well-designed website, but a revenue-building online presence."
Interested companies can learn from Trinet's expert capabilities by downloading the latest White Paper at www.trinetsolutions.com/discover.
Would you like Trinet to conduct a WEB PERFORMANCE ANALYSIS of your site?

Call Kelly Yerkovich today at 949-442-8900 or email kelly.yerkovich@trinetsolutions.com

About Trinet Internet Solutions, Inc.:
Trinet Internet Solutions, Inc. is a full-service web firm headquartered in Irvine, CA with an East Coast office in the metro Washington, D.C. area. Founded in 1995 and now an award-winning agency with over two hundred clients, the company has grown to have expert capabilities in: eMarketing strategy, consulting services, Web design and development, application programming and eMarketing management and measurement services. Trinet's portfolio of clients can be found at: www.trinetsolutions.com/portfolio.