Is Your Email Marketing Increasing Sales or the Spam Folder?

Both measurable and accountable, email marketing is one of the best tools you can use to reach your customers. Used strategically, email opens the lines of communication, drives traffic to your website, and enhances marketing and sales objectives.

The Ultimate ROI: With limited budgets, marketing initiatives often take the first cut. A top Orange County restaurant, Market Broiler, approached Trinet Internet Solutions, Inc., looking to find alternatives to their costly direct mailing campaign. Trinet directed them toward a strategic email plan, which saved them thousands of dollars, offered a higher ROI, and saved some trees! Follow the same tips and watch your emails succeed and your sales follow the lead.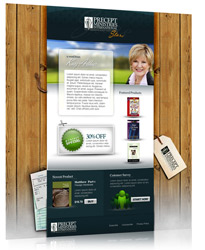 Know Your Audience: eMarketing really comes down to the level of effort you put into it. Anyone can create a monthly eNewsletter that produces a few clicks to a website or a product conversion. But once you get into list segmentation based on response activity, A/B testing, and target market analysis, you start to not only know your online audience, but also your offline audience. Segmented emails also help increase open and click-through rates.

Average Email Open Rate: 19.8%
Trinet's clients see open rates up to 60%

DON'T SHOUT IN YOUR SUBJECT LINE!!!!!! Caps and exclamation points don't compensate for a lack of creativity in your subject lines. In fact, exclamation points alone can land your message in the spam filter. Also, research shows a greater response from shorter subject lines. A good rule of thumb is to craft a witty subject line using 45 characters or less.

Formatted Emails: Formatted emails create a sense of familiarity for your recipients. Are you more likely to answer a phone call from a recognizable or unknown number? Email recipients feel the same way. A formatted email delivers fresh design while increasing your brand recognition.

Email is Just the First Step: Emails should drive traffic toward an effective and engaging website. Anything less circumvents the success of your email efforts. Trinet developed a highly effective online presence for Market Broiler, incorporating its distinct brand into a colorful and clean design. We also developed a custom eStore, building the perfect platform to convert web visitors to customers.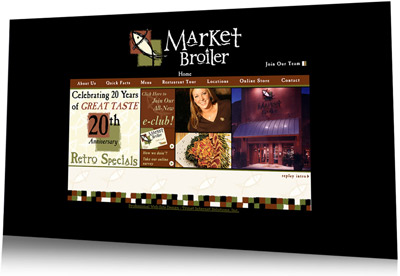 Market Broiler:
Just two months after launching, Market Broiler's online gift card sales increased by 300%
Spam I Am, Green Eggs and Ham:
Are spam folders coming between you and your potential customers? Don't waste your time and resources sending emails your recipients don't read. Let Trinet create and implement a strategic online strategy for your business today. Your sales will thank you.
Would you like Trinet to conduct a WEB PERFORMANCE ANALYSIS of your site? Call Kelly Yerkovich today at 949-442-8900 or get in touch with us by email
kelly.yerkovich@trinetsolutions.com
"Trinet's full-service approach to email marketing engages prospective clients, generates leads and increases sales," according to Kelly Yerkovich, Trinet's Marketing Specialist.
Trinet serves more than 200 clients in a wide variety of industries, enhancing their web presence by considering their business goals and developing web strategies that allow them to maximize profit, drive more traffic, decrease operational costs and build brand loyalty.