PRESS RELEASE
Trinet Team Travels to Mongolia To Train Far East Broadcasting Team on Latest Digital Technologies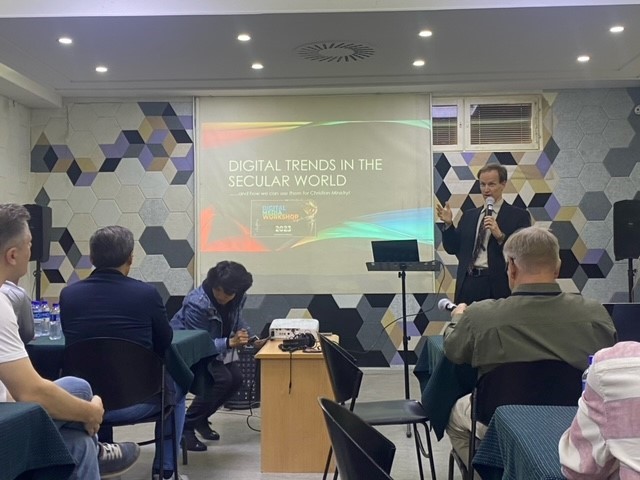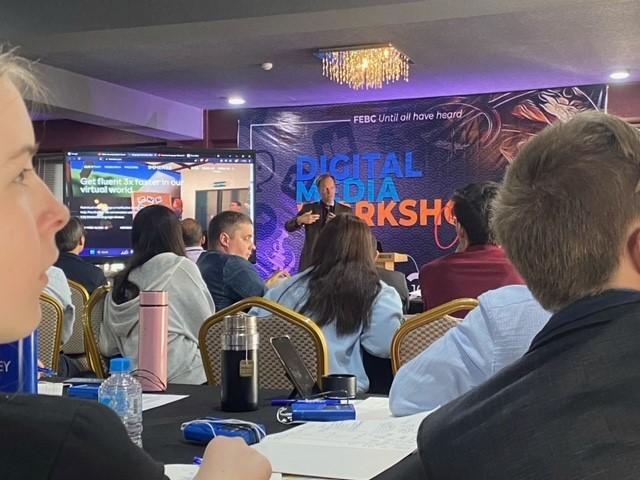 IRVINE, Calif., – May 12, 2023 – John Carley, Chief Executive Officer of Trinet Internet Solutions, travelled to Ulaanbaatar, Mongolia to train the Far East Broadcasting International team on digital technologies. Training topics included new digital trends in ministry, how to reach the youth with digital technology, Google Analytics, artificial intelligence and other topics. The event was held at in Ulaanbaatar, the capital of Mongolia, and drew participants from Mongolia, Russia, Ukraine, Cambodia, Kazakhstan, Kyrgyzstan and other surrounding areas.
Trinet also brought four digital marketing training staff to the conference to not only lecture, but also work hands-on with FEBC teams to complete a digital media project that was completed during the course of the conference.
GCMM is an evangelical non-profit media ministry founded over 40 years ago by Dr. Hannu Haukka that conducts high-impact Mega City Media Saturation Campaigns in cities around the world with the message that God gives the power to change. These campaigns have been completed in cities in Russia, India, Tanzania, Uzbekistan and many more cities to come.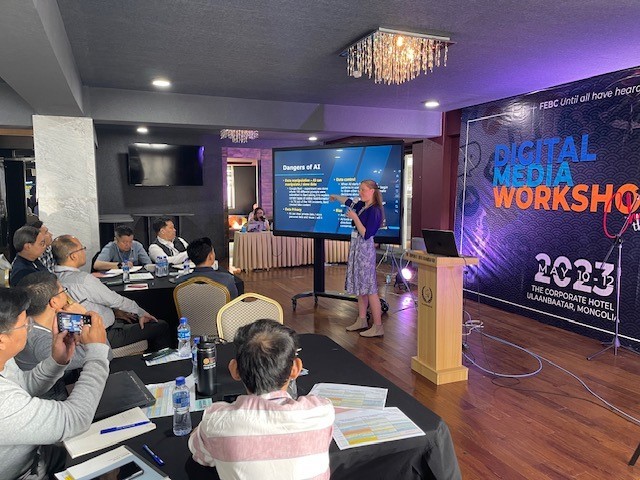 "Far East Broadcasting Company is at the tip of the spear when it comes to innovation in reaching people in countries like Mongolia, Russia, Ukraine, Cambodia, Kazakhstan, Kyrgyzstan and surrounding areas with the Gospel message," said John Carley, "It's critical to spread God's word through the use of technology so we can reach a wider group of people. Digital technology is always changing and we want to utilize it to the maximum potential. This training conference serves to equip Far East Broadcasting staff with the tools and skills needed. We're so pleased to be here in Mongolia to make that training happen."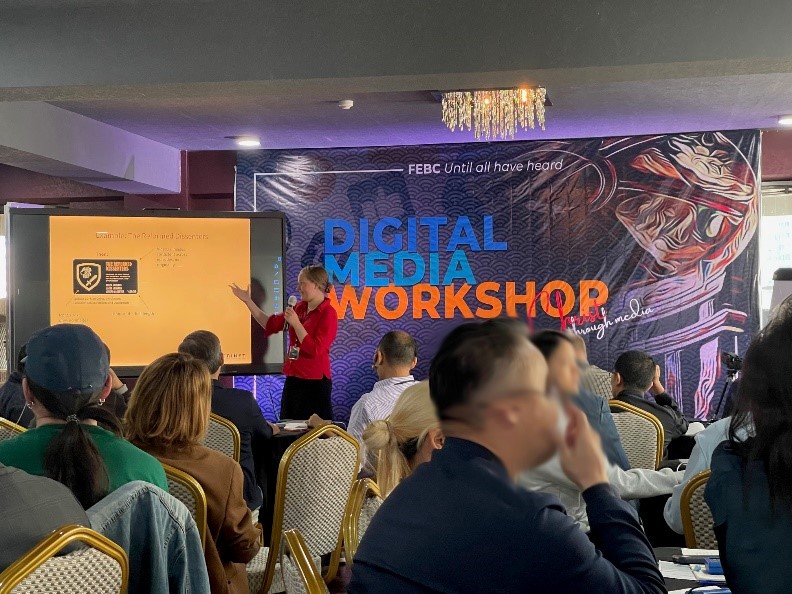 "We are so pleased with Trinet's training at this conference," said one of the FEBC staff members, "It's essential for us to prepare our team to utilize all means of digital technology to be more effective at reaching people for Christ in this part of the world."
The conference was so successful, that FEBC is planning follow-up webinars to focus on additional FEBC training in the future.
About Far East Broadcasting Company.
Founded in 1945, Far East Broadcasting Company (FEBC) is a non-denominational, international Christian media network that broadcasts the Good News in more than 145 languages from 260 stations and transmitters in 50 countries throughout the world totaling 1,571 hours of programming a day, 365 days a year. FEBC's mission is to develop radio programming and deliver it to listeners in Asia in such a way that they move toward Jesus Christ and into His Kingdom, that they know Him as Savior, Lord, and King, follow His teaching and live in obedience to Him as His servants, and as members of a local body of believers. FEBC overcomes the barriers of poverty, geography, and persecution to share Christ's love through radio and digital media broadcasts.
About Trinet Internet Solutions, Inc.
Trinet Internet Solutions, Inc. is a full-service digital firm based in Irvine, CA, that specializes in helping clients grow their organization through award-winning websites, webinar digital lead funnels, digital advertising, efundraising, email marketing, search engine optimization, and more.
If you would like to have Trinet help your ministry magnify your digital impact, click the contact us button at www.trinetsolutions.com or call 949.442.8900 today.