PRESS RELEASE
Ministry Deplatforming Continuity and Resiliency Webinar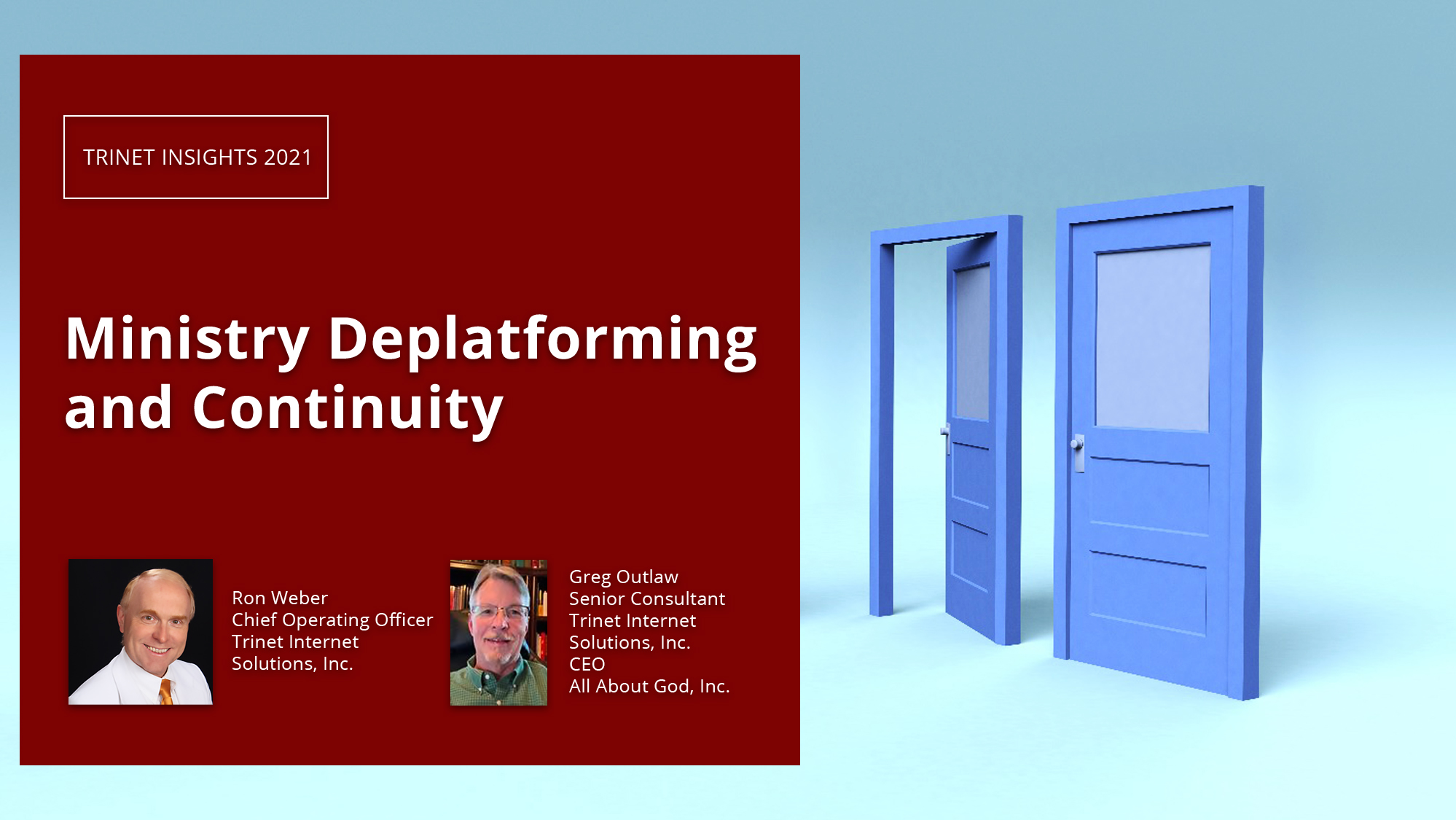 IRVINE, Calif., – October 5, 2021 – Trinet Internet Solutions, Inc., is pleased to present a new thought leadership webinar on the topic of ministry deplatforming, continuity and resiliency.
"Deplatforming is becoming one of the most serious challenges ministries will face in the years ahead," said John Carley, CEO of Trinet Internet Solutions, "Our focus on assisting ministries in this area is critical for continuing the Great Commission."
"We are thrilled to share this important information with ministries," said Ron Weber, Chief Operating Officer of Trinet Internet Solutions. ďGreg Outlaw, our senior consultant on this topic, shares his hands on experience and wise counsel to ministries. You need to watch this webinar to learn about steps you can take as a ministry to prepare!Ē

Recordings of the live webinars are featured on Trinetís YouTube Channel or at our Thought Leadership page.
About Trinet Internet Solutions, Inc.
Trinet Internet Solutions, Inc. is a full service digital firm based in Irvine, CA, that specializes in helping clients grow their organization through award-winning websites, webinar digital lead funnels, digital advertising, efundraising, email marketing, search engine optimization, and more. If you would like to sign up to be notified of future webinars, or if you have suggestions for future webinar topics, please click the contact us button at www.trinetsolutions.com or call 949.442.8900 today.