PRESS RELEASE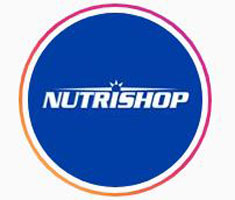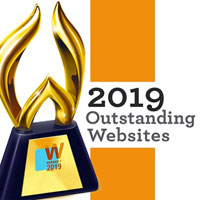 Nutrishop® Wins WebAward – Standard of Excellence for Website Relaunch
IRVINE, Calif., – April 24, 2020 – Nutrishop® USA, a nutritional supplement retail chain and franchise, partnered with Trinet to do a website relaunch which resulted in a 2019 WebAward for Standard of Excellence.
"The Web Marketing Association's annual WebAward Competition has been continuously setting the standard of excellence for website development for over two decades. Websites from 96 industries are reviewed by judges across the globe. The websites with the best reviews will then get recognized with a WebAward; which will help professionals promote their company, themselves and their best work to the outside world.
Each website that is entered into the competition is assigned to three or more judges for evaluation. These judges will get informed of the site's mission statement and prospective and do their review. They are not informed who the submissions were from or what category it was entered into. The judges will assume the role of target users. Once the review is complete, the scores are entered and comments and observations are recorded.
"It is exciting to win this great award," said Bryon McLendon, CEO of Nutrishop Inc., "Throughout our collaboration with Trinet, we continue to be impressed with the innovative services they have offered us." John Carley, CEO of Trinet Internet Solutions said, "It's wonderful to see NutrishopUSA.com win this high quality award. We will keep working together to bring out the best results."
About Nutrishop® USA
Rapidly approaching 200 locations nationwide, with current exposure in 36 states and with new stores opening just about every month, NUTRISHOP® is one of the fastest growing national retail nutrition chains today. NUTRISHOP® stores specialize in nutritional supplements for weight loss, sports nutrition health, strength and muscle gain as well as general health. The trained staff at each location spend quality time with each customer to ensure optimal results. The NUTRISHOP® goal is to assist and motivate each and every customer so they are able to meet and many times exceed their fitness goals. For more information, please visit NutrishopUSA.com
About Trinet Internet Solutions, Inc.
Headquartered in Irvine, CA, Trinet Internet Solutions, Inc. is a full service digital firm specializing in helping clients grow their organization through Web Strategy, Website Design and Development, Mobile Apps, Internet Connected TV Apps, and Online Marketing including Social Media Marketing, Online Fundraising, Email Marketing, Search Engine Optimization (SEO), Search Engine Marketing (SEM), and more. With 25 years in business, over 1500 award-winning digital projects, and more than 100 industry awards – trust Trinet to take your digital initiatives to the next level. To learn more, please visit www.trinetsolutions.com. Call us today to get started at 949-442-8900.