PRESS RELEASE

Amazing Facts and Trinet Awarded Silver Davey® Award
for Amazing Facts Mobile App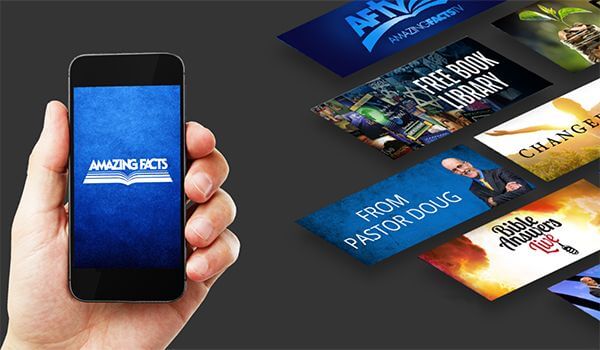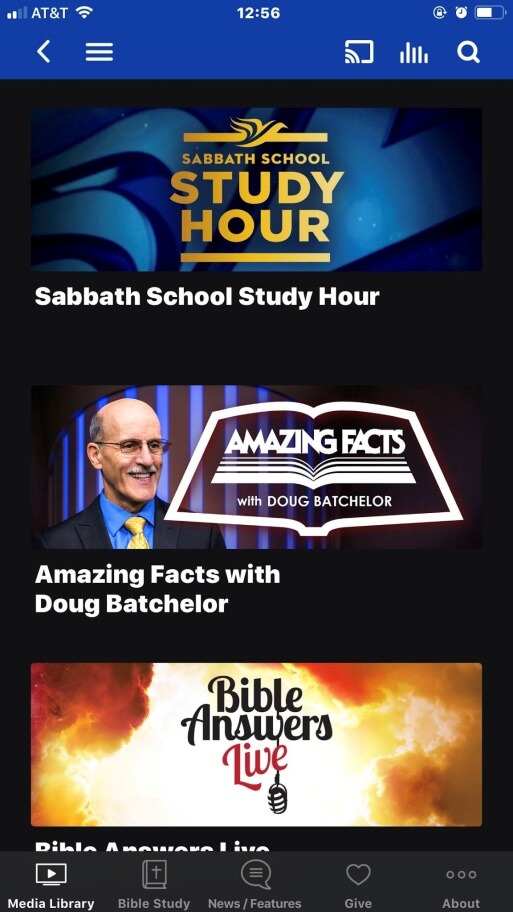 Sacramento, Calif., – February 19, 2019 – Amazing Facts International and Trinet were awarded a Silver Davey Award by the Academy of Interactive and Visual Arts (AIVA). Competing among 4,000 entrants recognized for their finest creative work from the best small agencies, firms and companies from across the US and around the globe, the Amazing Facts Mobile App won in the Davey category of Lifestyle Apps.
The Davey Awards exclusively honor the "Davids" of creativity, the finest small agencies, firms and companies worldwide. David defeated the giant Goliath with a big idea and a little rock - the sort of thing small agencies do each year. The annual International Davey Awards honors the achievements of the "Creative Davids", who derive their strength from big ideas rather than big budgets. The Davey Awards is the leading awards competition specifically for smaller agencies as they compete with their peers to win the recognition they deserve. The Davey Awards is sanctioned and judged by the Academy of Interactive and Visual Arts, an invitation-only body consisting of top-tier professionals from a "Who's Who" of acclaimed media, advertising, and marketing firms.
"We're thrilled to have been honored with this award," said Doug Batchelor, President of Amazing Facts International, "Our mobile app expands our commitment to using every means possible to proclaim God's final message of hope and warning to the world."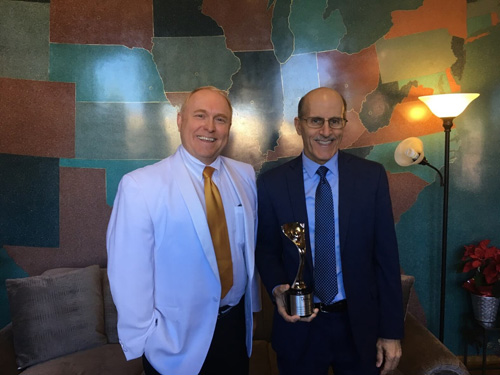 "It's wonderful that our work on behalf of Amazing Facts has been recognized through this prestigious award," said John Carley, CEO of Trinet Internet Solutions, Inc., "It demonstrates our commitment to make our partners successful in spreading God's Word."
Trinet joined with staff at Amazing Facts to design and develop a mobile digital presence to further expand the reach of Amazing Facts ministry as well as elicit deeper engagement in biblical teaching. Tens of thousands of users have downloaded this app, which features both AFTV, the ministry's 24-hour television service, Amazing Facts radio, the ministry's weekly broadcasts, Sabbath School Study Hour, Amazing Facts with Doug Batchelor, Bible Answers Live, and The Everlasting Gospel. Also available are all the video and audio archives found on the ministry's website, including Bible seminars, sermons, daily devotional messages, a free book library, Study Guides, ministry news, and the AF Blog, which looks at the world through the lens of Scripture and prophecy.
About Amazing Facts
Amazing Facts is a multifaceted, soul-winning ministry based near Sacramento, California which is committed to proclaiming the gospel and the three angels' messages of Revelation 14, the imminent return of Jesus Christ and lifting Him up to the entire world. Established in 1965, Amazing Facts International proclaims this message via television, radio, internet, publishing, Bible school, and evangelism initiatives worldwide. To access the Amazing Facts award-winning mobile app, search for Amazing Facts on the iTunes App or Google Play Store. Visit the website at www.amazingfacts.org.
About Trinet Internet Solutions, Inc.
Trinet Internet Solutions, Inc. is a full service digital firm based in Irvine, CA, that specializes in helping clients grow their organization through Digital Strategy, Website Design, Mobile Apps, Internet Connected TV Apps, Digital Advertising, eFundraising, Email Marketing, Search Engine Optimization, Search Engine Marketing and more.
###
For more information about Trinet Internet Solutions, Inc., please contact Ron Weber at 949.442.8900