PRESS RELEASE
Food for Life Wins the Gold AVA Award for Its Website Redesign by Trinet
IRVINE, Calif., – September 11, 2018 – The AVA Digital Awards announced the winners for 2018, awarding Food for Life the Gold Award for their website recently redesigned by Trinet Internet Solutions, Inc.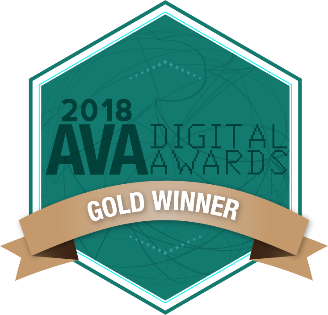 AVA Digital Awards is an international competition that recognizes outstanding work by creative professionals involved in the concept, direction, design and production of media that is part of the evolution of digital communication. Work ranges from audio and video productions- to websites that present interactive components such as video, animation, blogs, and podcasts- to interactive social media sites- to other forms of user-generated communication.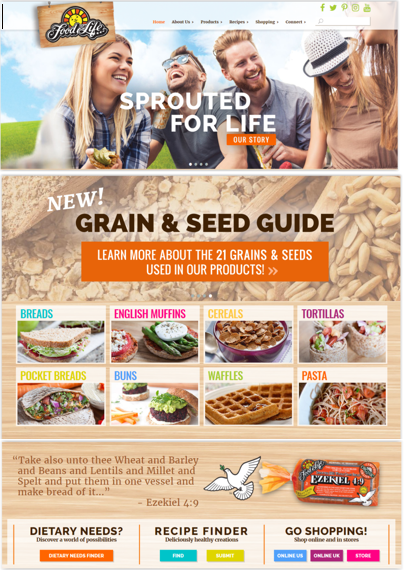 The AVA Digital Awards is administered and judged by the Association of Marketing and Communication Professionals (AMCP). The international organization consists of several thousand production, marketing, communication, advertising, public relations, and free-lance professionals. AMCP administers recognition programs, provides judges and rewards outstanding achievement and service to the profession. As part of its mission, AMCP fosters and supports the efforts of creative professionals who contribute their unique talents to public service and charitable organizations. This year there were 2,500 entries from throughout the United States, Canada, and 17 other countries.
Trinet's design and development team collaborated with Food for Life to refresh their website and give it a fresh, new look. Trinet integrated a markedly improved content marketing strategy. The new website includes content that is both highly informative and entertaining -- highlighting the health benefits of baked goods packed with whole grains and seeds. In addition to Food for Life newsletters the website features a video recipe collection, a recipe index, and a detailed grain and seed guide. Food for Life's social media platforms are also integrated into its website inviting visitors to bring the conversation home.
"Food for Life is a fantastic client, and we're thrilled that their new website won this prestigious award," said John Carley, CEO of Trinet Internet Solutions, Inc. "We're so honored that Food for Life chooses Trinet to help them to succeed in the digital realm."
About Food for Life
Food for Life's mission is to craft truly wholesome baked goods that specifically cater to helping health-aware people who understand the needs of their bodies live life to the fullest. Food for Life is a leader in the natural food industry with more than 50 years in business. They provide over 60 varieties of baked goods, including pastas, breads, cereals, tortillas and more. Food for Life products can be found at all major grocers and health food stores, including Ralph's, Albertson's, Sprouts, Whole Foods, Gelson's, Mother's Market, and many more. For more information, please visit www.foodforlife.com.
About Trinet Internet Solutions, Inc.:
Headquartered in Irvine, CA, Trinet Internet Solutions, Inc. is a full service digital firm specializing in helping clients grow their organization through Web Strategy, Website Design and Development, Mobile Apps, Internet Connected TV Apps, and Online Marketing including Social Media Marketing, Online Fundraising, Email Marketing, Search Engine Optimization (SEO), Search Engine Marketing (SEM), and more. With 23 years in business, over 1500 award-winning digital projects, and more than 95 industry awards Ė trust Trinet to take your digital initiatives to the next level. To learn more, please visit www.trinetsolutions.com. Call today and get started 949.442.8900.
###


If you would like to learn more about Trinet Internet Solutions, Inc., please contact Ron Weber at 949.442.8900