PRESS RELEASE
Know the Truth and Trinet Awarded the NRB 2018 Best Digital Campaign Award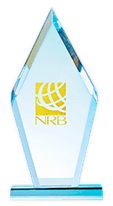 IRVINE, CA – March 2, 2018 – Know the Truth was awarded the NRB 2018 Best Digital Campaign Award for a highly successful fundraising campaign created by Trinet Internet Solutions, Inc. This award is presented to an organization that is engaging people through the use of a digital campaign initiative
Trinet partnered with Know the Truth, a media ministry, to launch a digital fundraising strategy involving a three way tie-in through social media, email and web property optimization.
A Facebook "Truth Ambassador" program was created by Trinet. A series of targeted emails, segmenting recipients based on previous partnership contributions, were sent out soliciting new donations. The result - website traffic doubled. The email list grew by over 42%. Recurring donations increased with a 42% average rise in individual donations. Facebook page likes grew over 123% and posts reached over 1.3 million impressions.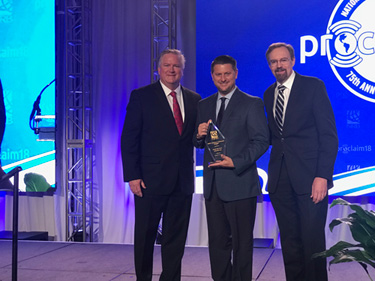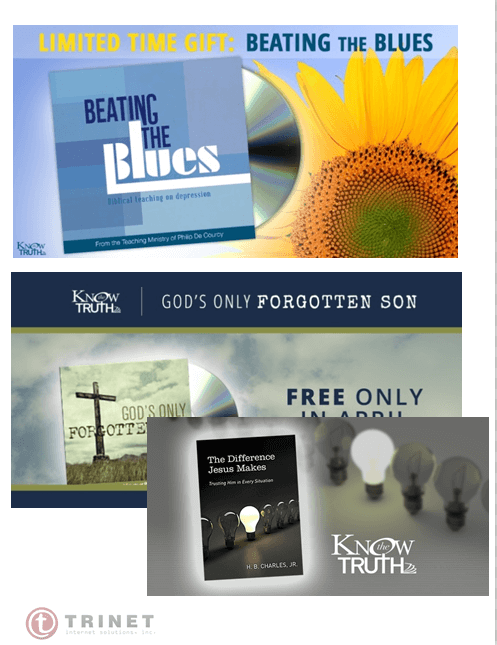 "Weíre so honored to have been chosen for this award, and appreciate our partnership with Trinet that produces results," said Matt Thomas, Executive Director of Know the Truth (KTT), a media ministry division of Kindred Community Church located in Anaheim, California and led by Senior Pastor Philip De Courcy. KTT and Pastor De Courcy enjoy a wide audience that reaches across the nation. The KTT program is featured on some of the largest Christian radio networks, including Salem Communications, and specifically KKLA.
"We're thrilled that our work on behalf of Know the Truth has been recognized through this award," said John Carley, President and CEO of Trinet Internet Solutions, Inc., "It demonstrates our commitment to partnering with ministries to make them successful in the digital realm."
About Know the Truth
"And you shall know the truth,
And the truth shall make you free."
John 8:32 NKJV
Know the Truth (KTT) is a media ministry division of Kindred Community Church led by Senior Pastor Philip De Courcy. The program features Philip's expository Bible teaching and is hosted by broadcast veteran, Wayne Shepherd. The passion and purpose of this ministry is to acclaim and proclaim God's eternal truth as found in Holy Scripture which is centered upon the person and work of Jesus Christ, God's Son. Know the Truth is a regular on popular Christian radio stations, including Salem Communications, and KKLA with impact and reach that spans across the nation.
About Trinet Internet Solutions, Inc.:
Trinet is a full service award winning interactive digital media firm staffed with 30 full time domestic in-house professionals. Trinet was founded in 1995 and is headquartered in Irvine, CA with additional locations in Washington, D.C. and Texas. Our values are Christ centered and we specialize in building state of the art digital media experiences, launching highly strategic e-fundraising and digital advertising campaigns. We exceed expectations and generate remarkable results for ministries, churches and para-churches. With 23 years in business, over 1500 award-winning digital projects, and more than 98 industry awards Ė trust Trinet to take your digital initiatives to the next level. To learn more, please visit www.trinetsolutions.com. Call today and get started 949.442.8900.
###


If you would like to learn more about Trinet Internet Solutions, Inc., please contact Erica Bengel at 949.442.8900 or erica.bengel@trinetsolutions.com.