PRESS RELEASE
PTI Technologies New Website Launch Delivers Cutting Edge Innovation
IRVINE, Calif. – July 14, 2017 – PTI Technologies Inc. a premiere manufacturer of cutting edge hydraulic filtration elements used in almost every industry world-wide partners with Trinet to redesign its website to project cutting edge innovation. The redesigned website launched on April 29, 2017.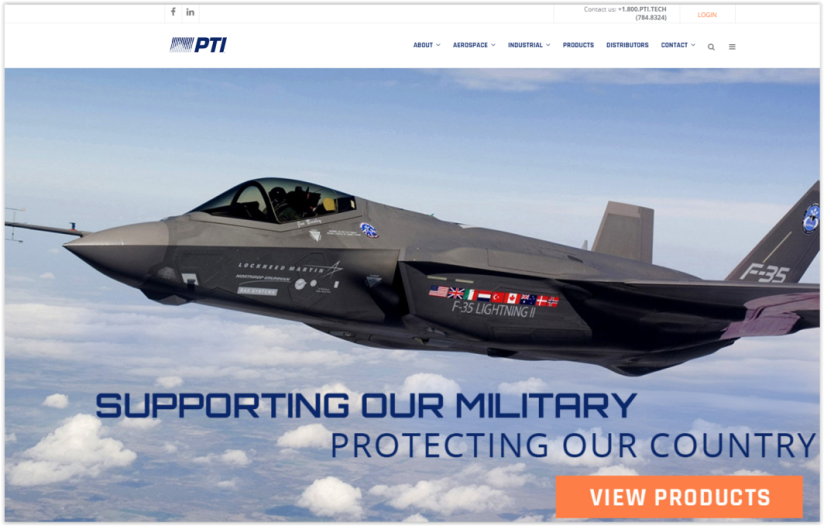 The new website promotes PTI's branding objectives by prominently displaying PTI hydraulic elements integrated into some of the most powerful machines in the world. In addition, the newly designed website features advanced user friendly interface including an efficient parts finder filter, and a distributor locator both domestically and world-wide, delivering optimal user experience.
"The new website provides PTI Technologies with a fresh look that represents where the company is going into the future!" Garrett Beatty, Director of IT.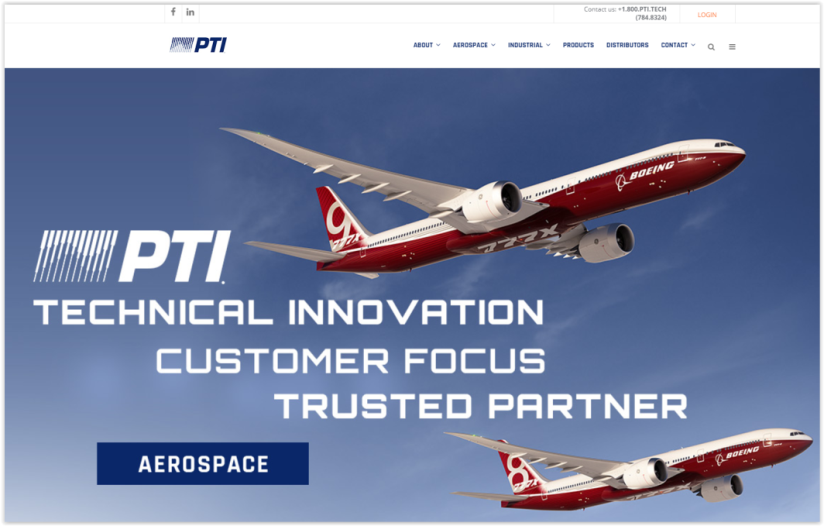 The website not only captures innovation visually communicating PTI's desired branding message, but delivers efficient functionality. Site visitors can easily navigate their way to PTI's simple parts finder that quickly locates hydraulic filter elements based on industry vertical and machinery type. The world-wide distributor locator makes accessing parts identified on the site effortless.
"The Trinet team is so excited to see the new PTI Technologies website launched," said Ron Weber, Chief Operating Officer at Trinet Internet Solutions. "Ever since PTI Technologies selected Trinet to manage its website, a website refresh has been in discussion. We are thrilled to get the green light to make this happen."
Trinet is continuing its partnership with PTI through on-going post-launch support, including strategic search engine optimization (SEO), to ensure more customers continue to find their way to PTI.
###


About PTI:
PTI Technologies Inc. is a world leader in the design, development, manufacture, marketing and distribution of high technology filter elements, modules, and filtration and fluid flow equipment. PTI's product lines serve a worldwide customer base in a wide range of markets. With Over 85 years of engineering, development and manufacturing experience, PTI is in a position to provide innovative, cost effective, and advanced products and system solutions for virtually any filtration & fluid flow application. For more information, please visit https://www.ptitechnologies.com.


About Trinet Internet Solutions Inc.
Trinet Internet Solutions, Inc. is a full service digital firm specializing in helping clients grow their organization through Web Strategy, Website Design and Development, Mobile Apps, Internet Connected TV Apps, and Online Marketing including Social Media Marketing, Online Fundraising, Email Marketing, Search Engine Optimization (SEO), Search Engine Marketing (SEM), and more. With 23 years of experience, over 1500 award-winning digital projects, and more than 95 industry awards – trust Trinet to take your digital initiatives to the next level. To learn more, please visit www.trinetsolutions.com. Call today and get started 949.442.8900.
###

If you would like to learn more about Trinet Internet Solutions, Inc., please contact Priscilla Kim at 949.442.8900