PRESS RELEASE
Know The Truth And Trinet Awarded Silver Davey® Award For New Know The Truth Website
IRVINE, Calif., February 28, 2017 – Know the Truth Ministries and Trinet were awarded a 2016 Silver Davey Award by the Academy of Interactive and Visual Arts (AIVA). Competing among 4,000 entrants recognized for their finest creative work from the best small agencies, firms and companies from across the US and around the globe, the Know the Truth website redesign won in the Davey category of Religion and Spirituality.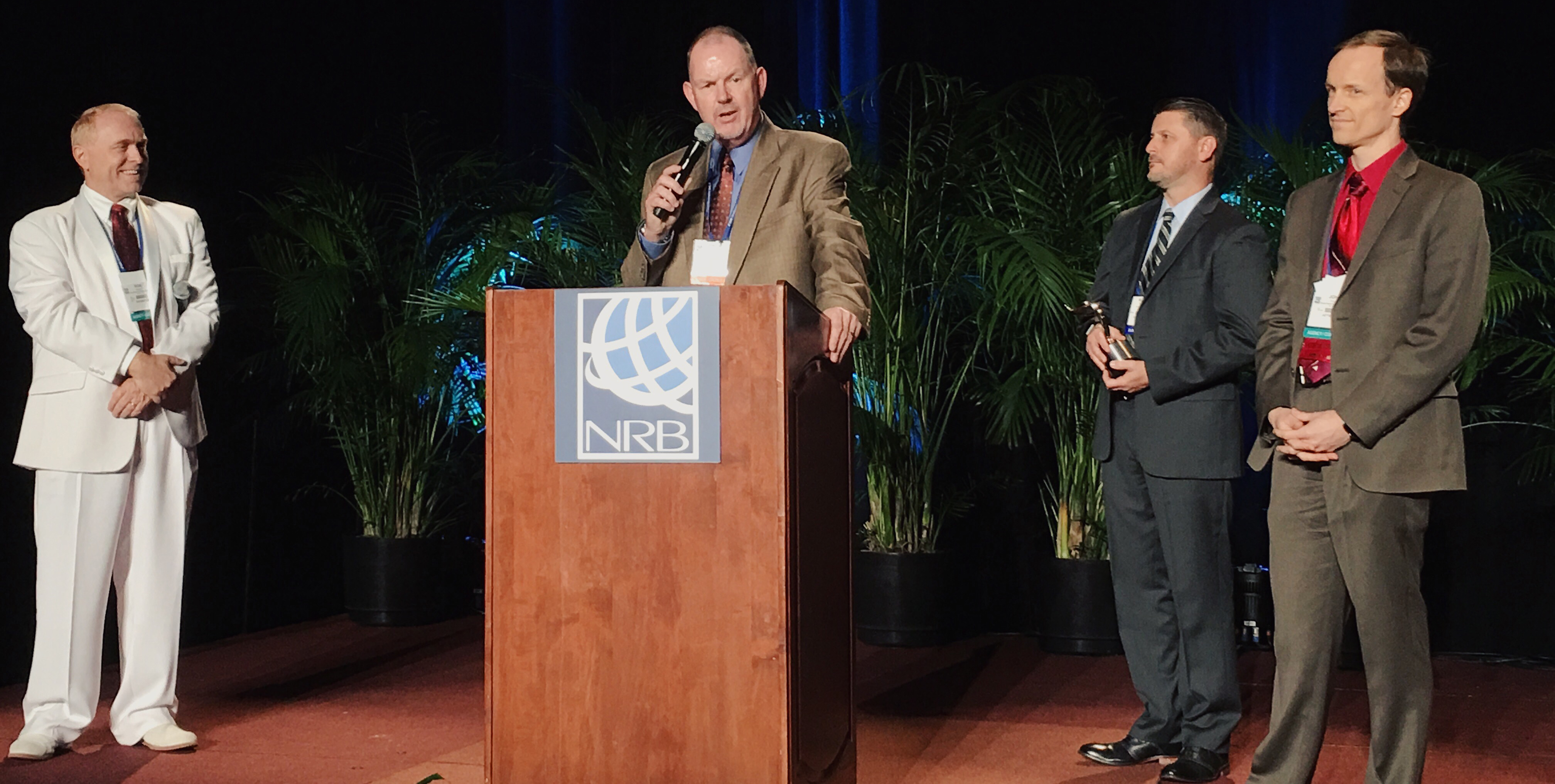 "On behalf of the Davey Awards and our Academy, we want to applaud this year's entrants and winners for their dedication and commitment to their craft. We offer our congratulations once again for the exceptional work they submitted." noted Linda Day, Executive Director of the Davey Awards. She added, "The winners in this year's competition truly reflect the notion of small agencies executing big ideas. The work entered into this year's Daveys portrays the smart approach to creativity that embodies the capabilities and talents of small firms across the world."
"We're so honored to have been chosen for this award," said Matt Thomas, Executive Director of Know the Truth (KTT), a media ministry division of Kindred Community Church located in Anaheim, California and led by Senior Pastor Philip De Courcy. KTT and Pastor De Courcy enjoy a wide audience that reaches across the nation. The KTT program is featured on some of the largest Christian radio networks, including Salem Communications, and specifically KKLA. "We're thrilled that our work on behalf of Know the Truth has been recognized through this award," said John Carley, President and CEO of Trinet Internet Solutions, Inc., "It demonstrates our commitment to partnering with ministries to make them successful in the digital realm."
Trinet joined with the team at Know the Truth to creatively design and develop a digital presence to further expand the reach of Pastor De Courcy's ministry as well as elicit deeper engagement. The new website integrated important new functions necessary to drive KTT's expansion goals. It was also thoughtfully designed to increase audience commitment and grow KTT's partnerships. The new website integrating Trinet's sophisticated digital marketing strategies proved highly successful with a 1000% increase in new leads, a 24% increase in average donations and commensurate rise in recurring donations. To peruse KTT's award winning new website, visit www.ktt.org, either on desktop or any mobile device.
About Trinet Internet Solutions Inc.
Trinet Internet Solutions, Inc. is a full service digital technology and marketing firm headquartered in Irvine, CA, with additional offices in Dallas, TX and Washington, D.C. Since 1995, Trinet has delivered fresh approaches in digital technology. The team at Trinet is committed to delivering to its clients an online presence that communicates the very essence of who they are. Trinet's team thoughtfully combines creative design with cutting edge technical expertise to grow its clients' online reach, and with the integration of important marketing strategies, drives deeper audience engagement and conversion.

Trinet offers a full range of services including Strategic Consulting, Custom Website Design and Development, Social Media Marketing, eMarketing Initiatives, Interactive Digital Media campaigns, Advanced Application Development, Mobile Marketing, Mobile Application Development, SEO/SEM, as well as ongoing support, growth, hosting and much more. With over 21 years of success, more than 1,500 award winning projects and nearly 100 industry awards, Trinet has established its presence as a leading digital technology and marketing firm in the United States. To learn more, visit www.trinetsolutions.com.
About the Davey Awards
The Davey Awards exclusively honor the "Davids" of creativity, the finest small agencies, firms and companies worldwide. David defeated the giant Goliath with a big idea and a little rock - the sort of thing small agencies do each year. The annual International Davey Awards honors the achievements of the "Creative Davids", who derive their strength from big ideas rather than big budgets. The Davey Awards is the leading awards competition specifically for smaller agencies as they compete with their peers to win the recognition they deserve. Please visit www.daveyawards.com for more information. The Davey Awards is sanctioned and judged by the Academy of Interactive and Visual Arts, an invitation-only body consisting of top-tier professionals from a "Who's Who" of acclaimed media, advertising, and marketing firms. Please visit www.aiva.org for a full member list and more information.
###

If you would like to learn more about Trinet Internet Solutions, Inc., please contact Priscilla Kim at 949.442.8900