PRESS RELEASE
Generation Joshua Website Awarded Two Prestigious Awards
IRVINE, Calif., – September 29, 2016 – The International Academy of Visual Arts announced the winners of the 21st Annual Communicator Awards, awarding the Generation Joshua website the Gold award in the Websites: Politics category and the Silver Award of Distinction in the Websites: Community category for a website created by Trinet Internet Solutions, Inc.
The Communicator Awards is the leading international awards program recognizing big ideas in marketing and communication. Founded two decades ago, The Communicator Awards receives over 6,000 entries from companies and agencies of all sizes, making it one of the largest awards, of its kind, in the world.
The annual Communicator Awards honors the best in advertising, corporate communications, and public relations.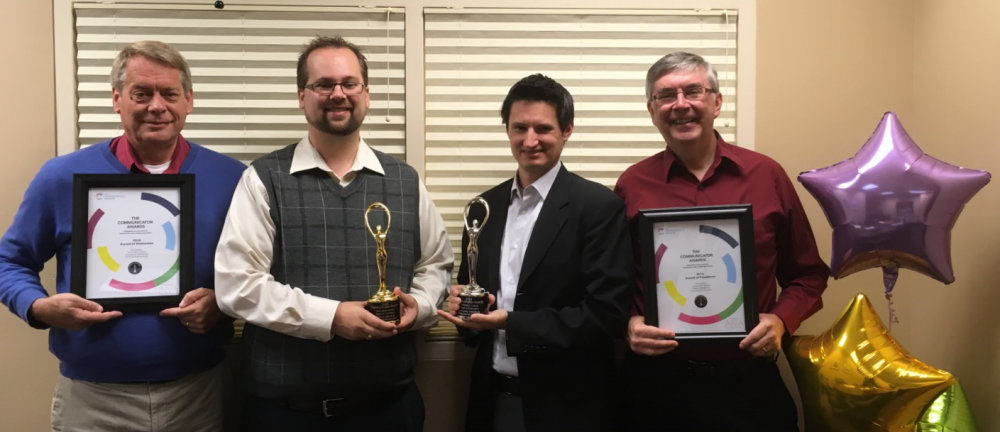 Generation Joshua is a Christian youth organization founded in 2003 that aims to encourage young people to learn about and become involved in government, history, civics, and politics. Trinet's team of designers and strategists collaborated with Generation Joshua to design and launch a new website to achieve their digital goals. The new Generation Joshua website was designed to appeal to the teenaged student while providing information to assist parents in understanding the value of the program for their students. Special focus was made to enhance the site's usability, particularly in regard to the sign-up process and information architecture for displaying membership content.
Joel Grewe, Director of Generation Joshua said, "We are thrilled and honored to accept these awards, and it is validation of all the hard work and creativity we put into the website. We're thankful for the Trinet team as well. They were a pleasure to work with, took great care to capture our vision, and their expertise and creativity were invaluable."
Ron Weber, Chief Operating Officer of Trinet Internet Solutions, Inc., said, "We're thrilled to present this award to the Generation Joshua team. It's a pleasure working with the Generation Joshua team and HSLDA. We are passionate about their vision for the next generation!"
About Trinet Internet Solutions, Inc.
Trinet Internet Solutions, Inc. is a full service digital firm based in Irvine, CA with additional branches located in Dallas, TX, and Washington, D.C. Founded in 1995, the company has grown to be an industry-leading expert in web strategy, design, advanced development, custom application programming, social media, search and mobile marketing, along with web campaign management, support and analysis. To learn more, visit www.trinetsolutions.com.
About Generation Joshua
The vision of Generation Joshua is to assist parents in raising up the next generation of Christian leaders and citizens, equipped to positively influence the political processes of today and tomorrow. Our goal at Generation Joshua is to cultivate leaders and to equip them to use their beliefs to influence the political process. All of our programs either challenge youth to strengthen their beliefs, or give youth the opportunity to put their beliefs into action. We know that not every person is called to enter the political arena, but every person should be a leader who is willing to stand up for what is right, wherever they are called to serve. To that end, Generation Joshua exists. To learn more, visit www.generationjoshua.org.
###