PRESS RELEASE
Family Choice Health Network Awarded the Silver Communicator Award of Distinction for the Family Choice Health Network website
IRVINE, CA, – July 27, 2016 – The International Academy of Visual Arts announced the winners of the 21st Annual Communicator Awards, awarding the Family Choice Health Network website the Award of Distinction in the Health Care Services category for a website created by Trinet Internet Solutions, Inc.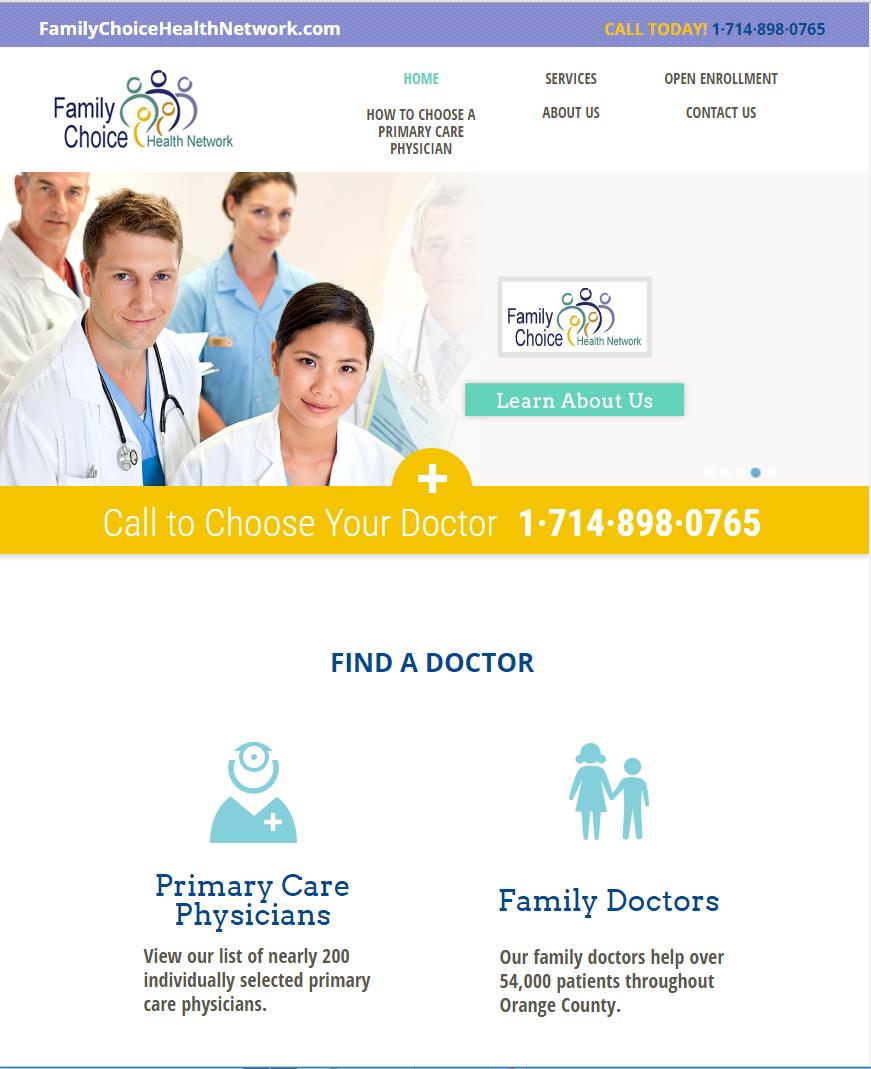 Trinet improved Family Choice's existing corporate website by incorporating new content with a modern, responsive design. Additionally, Trinet enhanced the site with multilingual capability – Spanish and Vietnamese.
The updated website proved to be a great success for FCHN – including winning a national award.
"This award is better than even a bottle of champagne!" remarked Chairman of the Board Dr. Tran upon receiving the Communicator Award of Distinction: HealthCare Websites.
The Communicator Awards is the leading international awards program recognizing big ideas in marketing and communication. Founded two decades ago, The Communicator Awards receives over 6,000 entries from companies and agencies of all sizes, making it one of the largest awards of its kind in the world.
The annual Communicator Awards honors the best in advertising, corporate communications, and public relations.
About Trinet Internet Solutions, Inc.
Trinet Internet Solutions, Inc. is a full service digital firm based in Irvine, CA with additional branches located in Dallas, TX and Washington, D.C. Founded in 1995, the company has grown to be an industry-leading expert in web strategy, design, advanced development, custom application programming, social media, search and mobile marketing, along with web campaign management, support and analysis. To learn more, visit www.trinetsolutions.com.
About Family Choice Health Network
Founded in 1995, Family Choice Health Network has created one of the largest groups of Primary Care Physicians (PCPs) in Orange County, CA. Family Choice Health Network has a vast selection of services, from physical therapy, social services, and radiology to dermatology, cardiology, and pediatric services. For over 20 years, Family Choice Health Network has lived up to its mission, treating its patients with dignity and respect and proving top tier education on the management and provision of their patients' health. To learn more, visit www.familychoicehealthnetwork.com.
###