PRESS RELEASE
TRINET AWARDED SILVER FOR W3 AWARD FOR FOOD FOR LIFE MOBILE WEBSITE
IRVINE, Calif., – May 23, 2016 – The W³ Awards announced the winners for the 10th Annual Awards, awarding Trinet Internet Solutions, Inc. high honors with a Silver W³ Award for the design and development of the Food for Life Mobile website in the Food and Drink category.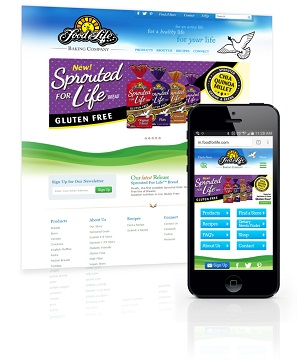 The Winners of the 2015 W³ Awards were announced by the Academy of Interactive and Visual Arts (AIVA). Receiving over 4,000 entries, The W³ Awards honors outstanding Websites, Web Marketing, Web Video, Mobile Sites/Apps & Social content created by some of the best interactive agencies, designers, and creators worldwide.
"We were amazed at the caliber and quality of work we received this year from the smallest agencies to the biggest firms worldwide. As the Web continues to expand in new and exciting ways, our winners continue to truly push the envelope of Internet creativity and web design." said Linda Day, the director of the AIVA. "On behalf of the 600+ members of The Academy Interactive and Visual Arts, we are honored to recognize our winners as they continue to set a high standard of excellence for Web development."
Trinet Internet Solutions, Inc. partnered with Food for Life to provide strategic consulting, website design and development, and to refresh the entire website both visually and structurally. Trinet built the website using a robust content management system (CMS), providing Food for Life the tools to directly post updates to their website with ease. Trinet continues to provide ongoing strategic direction, as well as, email marketing, and best practice tips for the Food for Life staff to help maximize results use their digital online presence.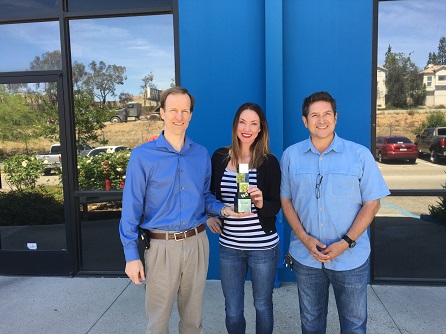 "We're so pleased that Food for Life has been recognized with this prestigious award," said John Carley, Chief Catalyst of Trinet. "The partnership between Food for Life and Trinet has achieved amazing results that have pushed the Food for Life digital presence to new heights. We're honored to have helped make this happen and to continue to work together with this amazing marketing and sales team at Food for Life."
To browse the award-winning website, visit www.foodforlife.com.
About Trinet Internet Solutions, Inc.
Trinet Internet Solutions, Inc. is a full service digital firm based in Irvine, CA with additional branches located in Dallas, TX and Washington, D.C. Founded in 1995, the company has grown to be an industry-leading expert in web strategy, design, advanced development, custom application programming, social media, search and mobile marketing, along with web campaign management, support and analysis. To learn more, visit www.trinetsolutions.com.
About Food For Life
Food for Life, is a leader in the natural food industry, providing healthy, pastas, breads, cereals, and tortillas. Food for Life has been operating for over 50 years, with a span of over 60 products. They strive to bring the very best food for your life. Their mission is to craft wholesome baked goods that specifically cater to helping health aware people who understand the needs of their bodies' and to live life to the fullest. For more information, please visit www.foodforlife.com.
About The W³ Awards
The W³ Awards honors creative excellence on the web, and recognizes the creative and marketing professionals behind award winning sites, videos and marketing programs. Simply put, the W³ is the first major web competition to be accessible to the biggest agencies, the smallest firms, and everyone in between. For more information about the W³ Awards, please visit www.w3award.com.
###