PRESS RELEASE
Access Services Awarded the Gold AVA Award for best mobile website
IRVINE, Calif., – April 26, 2016 – The AVA Digital Awards announced the winners for 2016, awarding Access Services the gold for their mobile website created by Trinet Internet Solutions, Inc.

AVA Digital Awards is an international competition that recognizes outstanding work by creative professionals involved in the concept, direction, design and production of media that is part of the evolution of digital communication. Work ranges from audio and video productions- to websites that present interactive components such as video, animation, blogs, and podcasts- to interactive social media sites- to other forms of user-generated communication.
The AVA Digital Awards is administered and judged by the Association of Marketing and Communication Professionals (AMCP). The international organization consists of several thousand production, marketing, communication, advertising, public relations, and free-lance professionals. AMCP administers recognition programs, provides judges and rewards outstanding achievement and service to the profession. This year there were 2,500 entries from throughout the United States, Canada, and 17 other countries.
"It is a an honor that the mobile website we created for our client, Access Services, was awarded the gold AVA Digital Award," said Ron Weber, Chief Operating Officer of Trinet Internet Solutions. "It has been a pleasure collaborating and working with Access Services team. This successful partnership with Access Services and our team makes this award that much more rewarding."
Trinet's team of designers and strategists collaborated with Access Services to design a mobile website which embraces the organization's mission and core purpose. Access Services strives to be a mobility resource for all residents of Los Angeles County. The Access Services mobile website allows users to be aware of the services available to them throughout Los Angeles.
About Trinet Internet Solutions, Inc.
Trinet Internet Solutions, Inc. is a full service digital firm based in Irvine, CA with additional branches located in Dallas, TX, and Washington, D.C. Founded in 1995, the company has grown to be an industry-leading expert in web strategy, design, advanced development, custom application programming, social media, search and mobile marketing, along with web campaign management, support and analysis. To learn more, visit www.trinetsolutions.com.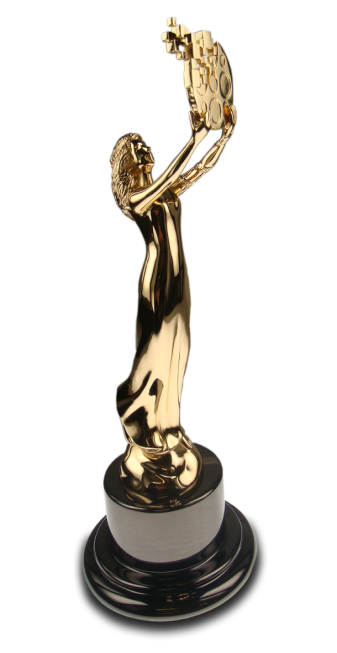 About Access Services
Access Services, a local public entity, is the Los Angeles County Consolidated Transportation Services Agency ("CTSA") and administers the Los Angeles County Coordinated Paratransit Plan ("Plan") on behalf of the County's 44 public fixed route operators (i.e., bus and rail). Pursuant to the Plan, Access facilitates the provision of complementary ADA paratransit services to certain persons with disabilities as required by 42 U.S.C. §12143 under the name "Access Paratransit." Paratransit is an alternative mode of flexible passenger transportation that does not follow fixed routes or schedules. Typically, vans or mini-buses are used to provide paratransit service, but also shared taxis and jitneys are important providers as a form of transportation. Complementary ADA paratransit is a federally mandated civil right for persons with disabilities who cannot ride the accessible public fixed route buses and trains. In total, the Access Paratransit system provides more than 3.1 million trips per year to more than 163,000 qualified disabled riders in a service area of over 1,950 square miles. To learn more, visit accessla.org.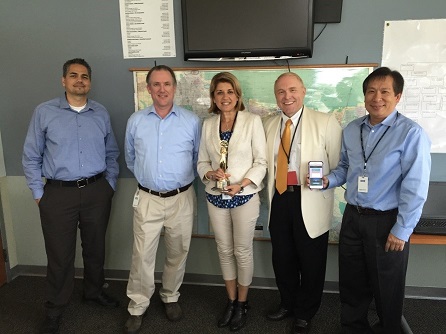 ###