PRESS RELEASE
FOR IMMEDIATE RELEASE
CONTACT: Kristen Bandola
PHONE: 949.442.8900
EMAIL: kristen.bandola@trinetsolutions.com
WEBSITE: www.trinetsolutions.com
Trinet Heads to the 2015 6th Indian Christian Media Association
IRVINE, Calif., - September, 2015 – Award-winning digital firm Trinet Internet Solutions, Inc. headed to the 2015 Indian Christian Media Association (ICMA) in Kolkata, India, for the Kingdom Media Conference.
The conference purpose was to utilize the latest digital technology to provide training, and to promote the Gospel and teaching of Jesus Christ. John Carley, president of Trinet Internet Solutions, Inc. was selected to attend the ICMA conference as a speaker for several digital sessions. His sessions included: basics of creating a website, audio-streaming, the mobile revolution, social media and why use technology to share the Gospel.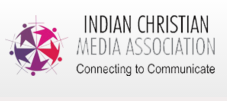 "It was a privilege to be asked to participate again in this year's ICMA conference," said Carley. "It was exciting to see the culmination of resources coming together for a great purpose, and the overwhelming eagerness of the attendees to learn new technologies."
India is growing globally and is excited to embrace new technologies. Over 300 Christian media professionals and college students attended the 2015 conference.
Trinet's role in this conference demonstrates our commitment to ministries and education in the area of digital innovation. Trinet participates regularly providing educational training to ministries at a number of Christian conferences each year, including NRB, CLA, and Outreach conferences. Trinet is retained by some of the best-known ministries around the world to impact the Kingdom and to reach more people for Christ using digital media.
To find out how Trinet can help grow your ministry using advanced digital marketing techniques, contact Kristen Bandola at 949.442.8900.
About Trinet Internet Solutions, Inc.
Trinet Internet Solutions, Inc. is a full-service web firm specializing in web design and development, strategic digital initiatives, online marketing and ongoing growth, support and analysis. Founded in 1995, Trinet offers web marketing solutions to businesses, non-profit organizations and ministries nationwide to bring bottom line results. To learn more, please visit www.trinetsolutions.com.
###