PRESS RELEASE
FOR IMMEDIATE RELEASE
CONTACT: Kristen Bandola
PHONE: 949.442.8900
EMAIL: kristen.bandola@trinetsolutions.com
WEBSITE: www.trinetsolutions.com
TRINET AWARDED WEBAWARD FOR ORANGE COUNTY TRANSPORTATION AUTHORITY WEBSITE
IRVINE, Calif., – April 30, 2015 – Trinet Internet Solutions, Inc., an Orange County web design firm, has been awarded the 2014 Standard of Excellence achievement WebAward winner by the Web Marketing association for the Orange County Transportation Authority (OCTA).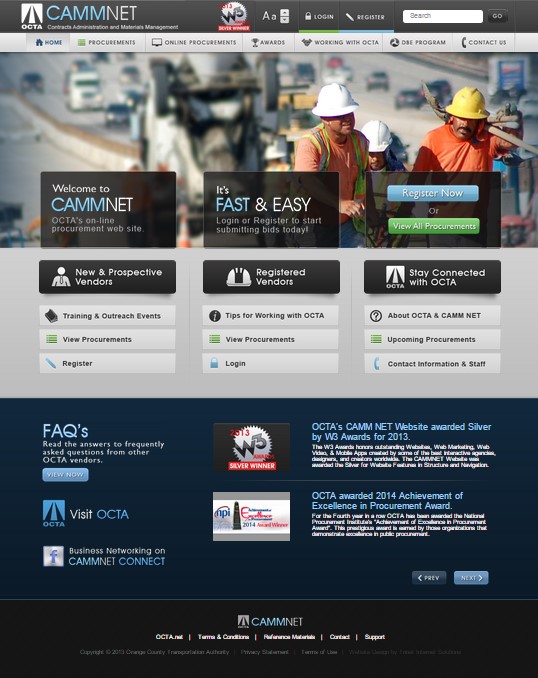 The site was recognized for its outstanding achievements in web development, receiving a total score that ranked higher than entries belonging to the same industry.
Trinet's team of designers and strategists collaborated with OCTA, Orange County's primary transportation agency, to launch a newly designed and developed website.
"OCTA is an amazing organization, and such a pleasure to work with," said Ron Weber, Chief Operating Officer of Trinet Internet Solutions. "We are so happy that we were given the opportunity to work with them. The award-winning website is a direct result of the successful collaboration between the Trinet team, and OCTA's team."
To browse the award-winning website, visit cammnet.octa.net.
About Trinet Internet Solutions, Inc.
Trinet Internet Solutions, Inc. is a full service web-firm based in Irvine, CA with additional branches located in Dallas, TX and Washington, D.C. Founded in 1995, the company has grown to be an industry-leading expert in web strategy, design, advanced development, custom application programming, social media, search and mobile marketing, along with web campaign management, support and analysis. To learn more, visit www.trinetsolutions.com.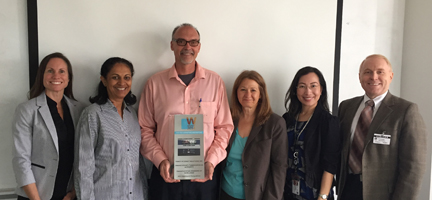 About OCTA
OCTA was formed in 1991 through the consolidation of seven separate transportation agencies. Our vision is to create an integrated and balanced transportation system that supports the diverse travel needs and reflects the character of Orange County. Our mission is to develop and deliver transportation solutions to enhance the quality of life and keep Orange County moving. For more information please visit www.octa.net.
About the WebAwards
Since 1997, the Web Marketing Association's annual WebAward Competition has been setting the outstanding achievement for Website development. Independent expert judges from around the world review sites in 96 industries. The best are recognized with a WebAward which helps interactive professionals promote themselves, their companies, and their best work to the outside world. For more information about the WebAwards, please visit www.webaward.org.
###