PRESS RELEASE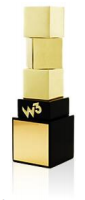 FOR IMMEDIATE RELEASE
CONTACT: Melissa Wong
PHONE: 949.442.8900
EMAIL: melissa.wong@trinetsolutions.com
WEBSITE: www.trinetsolutions.com
TRINET INTERNET SOLUTIONS WINS GOLD W3 AWARD
Restore America Landing Page is Recognized for Excellence in Web Creativity

IRVINE, Calif., – Oct 5, 2012 – The International Academy of the Visual Arts (IAVA) recently announced the winners of the 2012 W3 Awards. Receiving over 3,000 entries, The W3 Awards recognized Orange County web firm, Trinet Internet Solutions, Inc. as a Gold Award Winner for the design and development of the Restore America landing page in the Politics Category.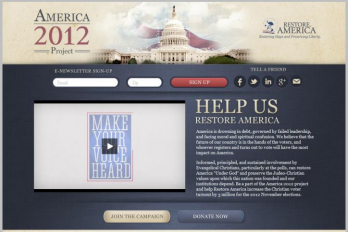 The W3 Awards honor outstanding Websites, Web Marketing, Web Video and Mobile Apps created by some of the best interactive agencies, designers and creators worldwide.
"We are honored to once again recognize creative excellence on the Web, and are humbled to witness all the amazing work being done throughout the industry," said Linda Day, Executive Director of the IAVA. "From everyone at the Academy we congratulate our 2012 W3 Award entrants
and winners for their contributions and commitment to the online world in which
we live."
Earlier this year, Trinet collaborated with Restore America to create a custom landing page that the organization could use to increase exposure and better connect with potential supporters. The page included an informational video, eNewsletter sign up, social media icons and a link to donate.
"Trinet thinks strategically, worked with us to develop a winning plan, and follows through. We couldnít be more pleased," commented David Crowe, President & CEO of Restore America.
The award-winning page can be viewed here.
About Trinet Internet Solutions, Inc.:
Trinet Internet Solutions, Inc. is a full service web-firm with an East Coast office in the metro Washington, D.C. area. Founded in 1995 and now an award-winning agency with hundreds of clients, the company has grown to have expert capabilities in web strategy, design, advanced development, custom application programming, social media, search and mobile marketing, along with web campaign management, support and analysis. To learn more, please visit www.trinetsolutions.com
About the W3 Awards:
Sanctioned by the International Academy of the Visual Arts, the W3 is the first major web competition to be accessible to the biggest agencies, the smallest firms and everyone in between. With an invitation-only judging panel consisting of top-tier professionals, the W3 Awards honor creative excellence on the Web and recognize the creative and marketing professionals behind award-winning sites, videos and marketing programs. For more information about the W3 Awards, please visit www.w3award.com.
###
If you'd like to learn more about this topic or Trinet Internet Solutions, Inc.
please contact Melissa Wong at 949.442.8900.