PRESS RELEASE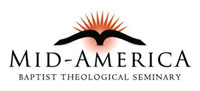 FOR IMMEDIATE RELEASE
CONTACT: Melissa Wong
PHONE: 703-548-8900
EMAIL: melissa.wong@trinetsolutions.com
WEBSITE: www.trinetsolutions.com
TRINET INTERNET SOLUTIONS REDESIGNS WEBSITE FOR MID-AMERICA BAPTIST THEOLOGICAL SEMINARY
ALEXANDRIA, Virg., – December 22, 2011 – Today, Trinet Internet Solutions, Inc., an interactive agency in the DC metro area, launched a new website for Mid-America Baptist Theological Seminary (MABTS).
Trinet's team began working with MABTS in 2010 to create an online strategic roadmap for the graduate school. After understanding the school's website objectives and overall vision, Trinet's web strategy for MABTS was to strategically create a brand new site that would engage all target audiences, including students, future students, alumni and supporters.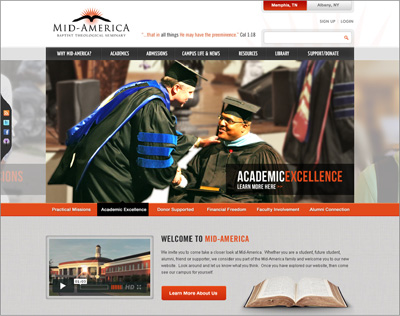 Trinet Internet Solution's total redesign of the website incorporates MABTS' new brand identity and was built on a Drupal CMS. Site features include a virtual tour, mega dropdown navigation for easy viewing and a rotating banner that highlights the seminaryís distinctive statements on the homepage.
Trinet's web specialists also created a custom landing page for the school's New York campus, featuring a unique design that reflects the community and distinction of the schoolís second location.
"We are thrilled to launch this new site," said John Carley, CEO of Trinet Internet Solutions, Inc. "It showcases the talent of our team and we look forward to a long-term partnership with MABTS."
Visit the brand new website at http://www.mabts.edu
About Trinet Internet Solutions, Inc.:
Trinet Internet Solutions, Inc. is a full service web firm, with a West Coast office in Orange County, CA. Founded in 1995 and now an awardwinning agency with hundreds of clients, the company has grown to have expert capabilities in web strategy, design, advanced development, custom application programming, social media, search and mobile marketing, along with web campaign management, support and analysis. Trinetís portfolio of clients can be found at www.trinetsolutions.com/portfolio
###
If you'd like to learn more about this topic or Trinet Internet Solutions, Inc.
please contact Melissa Wong at 703-548-8900.