TRINET CASE STUDIES
IMAX
Trinet was selected to help reach IMAX's target audience in a unique and unexpected way. They wanted to increase awareness and ticket sales for the new Harry Potter movie in IMAX theaters. Trinet responded by developing an integrated campaign through 'Second Life' which incorporated IMAX avatars who, when approached, would extend an exclusive offer for a free ticket to see the film in IMAX. The campaign included a landing page for registration and sign-up for the IMAX newsletter, which triggered an email confirmation with a unique code for redeeming a free ticket. The campaign was such a hit that IMAX decided to expand the promotion outside of the original plans due to the campaign's popularity online.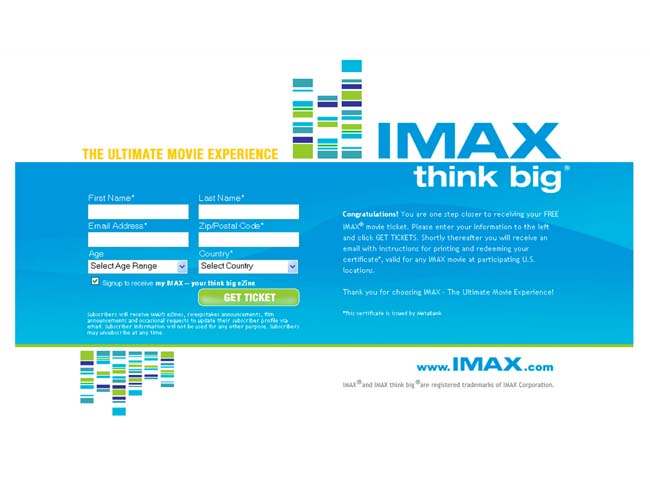 Campaign Elements Used:
Second life avatars

Landing page for registration and sign-up IMAX eNewsletter

Automatic email confirmation with unique redemption of a free movie ticket
Results:
200 of the 300 people who entered their information on the site also signed up for the eNewsletter.

Due to the success of the campaign, IMAX raised the number of free tickets they made available by 200%.