TRINET CASE STUDIES
Access Services
Access Services provides paratransit services for functionally disabled individuals in Los Angeles County.
Access Services partners with Trinet to create a user-friendly website that provides eligibility information for prospective riders, ride stop information, service alerts, continuing education options, and accessibility for those that are visually impaired.
To further enhance the site's functionality, Trinet develops "Rider 360" – a complementary website that shares account information and ride history efficiently. Through "Rider 360" Access participants can update their profile information and review previous trip history.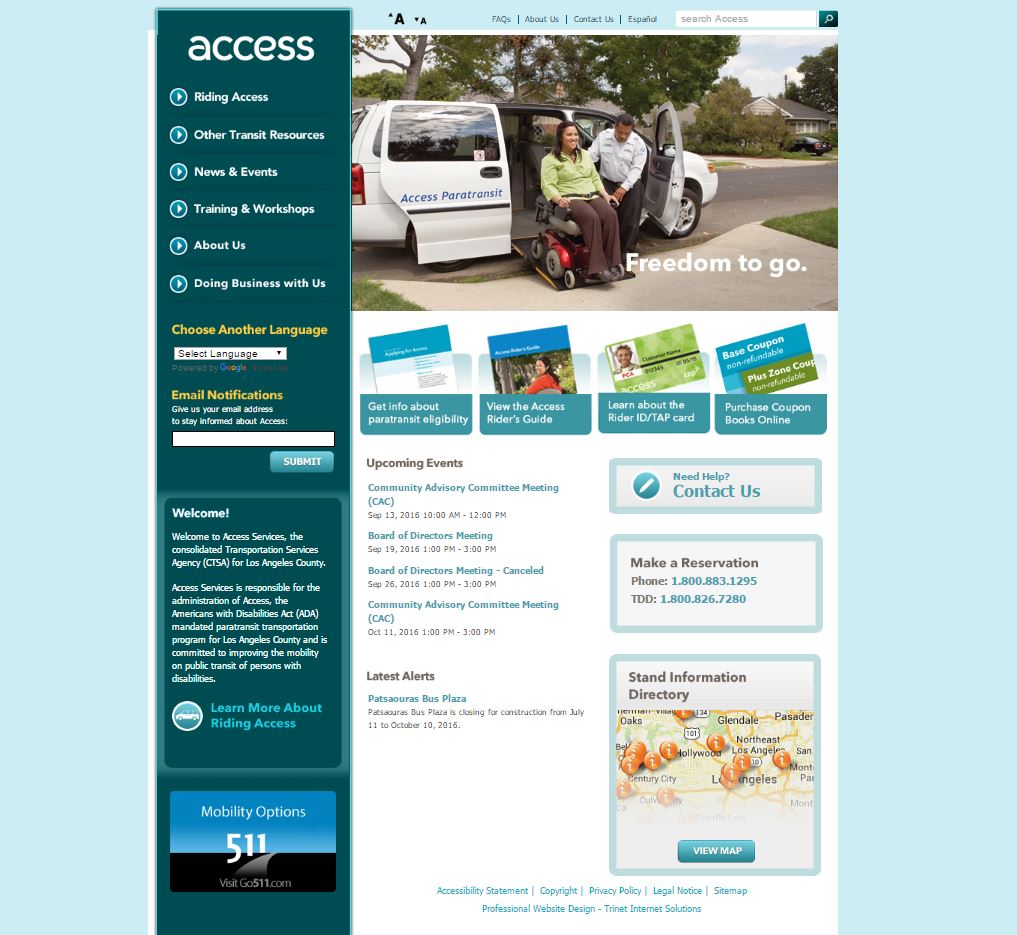 Services/Features Provided:
Strategic Consulting

Website Design and Development

Email Campaign

Custom Applications

Content Management System

Database Design

Events Calendar
Maximized Web Accessibility:
Ability to Adjust Font Size

Easy to Read Fonts

Contrasting Colors

Bold Writing

JAWS Screen Reader functionality allows for the pages to be read aloud to visually impaired site users