Why Hire a Social Media Marketing Company
And what it can mean for your business.
Social media marketing uses social platforms (Facebook, Twitter, Instagram, and more) to further your online marketing goals. Given the wealth of platforms available and the rapidly changing social media landscape, with each platform evolving in new and novel ways, how do you determine which are right for your company or brand?
You can rely on social media marketing experts at social media marketing companies to provide this answer. The experts at Social Media marketing companies identify and target your precise audience, then create, develop and manage your social media platforms and campaigns around that audience to help you achieve your social media marketing goals.
Many companies don't realize the significance of social media platforms in furthering a brand's digital marketing strategy. Social media platforms like Facebook, are proving invaluable in their ability to micro-target audiences that would otherwise be difficult to isolate and reach. It's no longer enough to have a presence on social media. It's important that you know how to leverage - effectively reach your target audience through the different platforms. Social media marketing companies can help you do just that. Here are five reasons why you should hire a social media marketing company.
1. Social Media Marketing Companies Think Outside the Box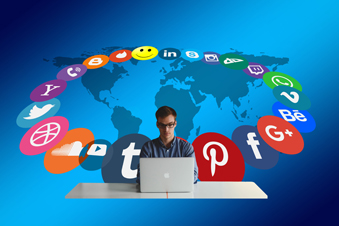 Social media marketing plays a significant role in influencing consumer decisions and attitudes about a brand, company or product. Hiring a social media marketing company means you are adding a team of experienced social media experts with unique proven strategies that not only get you before your audience but make sure you stand out.
Creativity combined with proven effective strategies is at the core of every successful digital marketing campaign. Effective social media marketing is about standing out in a loud, crowded room. Just think, if you are saying the same thing as your competitors, your message will go unnoticed.
That's where creative strategic social media marketing can drastically improve the power and reach of your branding message. Social media marketing companies begin with an in-depth study of your target audience – the types of media and/ or content they regularly interface with. They then build upon highly creative posts that have proven to resonate with your target audience to further increase engagement.
In summary, digital advertising companies know how to reach your audience with the content your audience wants more of, they are experts at leveraging what your audience wants to set you apart from your competitors.
2. Social Media Marketing Companies Are Experts in Social Media
One of the biggest mistakes in social media marketing is failing to first identify the correct target audience. In digital marketing, bigger reach does not equal bigger returns. If you fail to deliver the correct message, to the right audience, through effective channels, you are wasting time, money and valuable resources. Digital advertising companies represent teams of highly experienced professionals, with expertise in marketing through the use of social media platforms.
There is no proven mathematical formula to effective digital marketing. It relies on both science - mathematical calculations and deductions, some based on highly educated guesses and creativity in art. The best social media marketing companies are those with many years of hands on experience.
When you add a team of highly experienced professionals behind your brand on social media, you are adding real measurable value to your digital marketing strategy, or return on investment. Social media marketing companies can transform your social media into invaluable digital marketing platforms, and virtual lead generating machines.
3. Inexperience Could Spell Disaster for Your Brand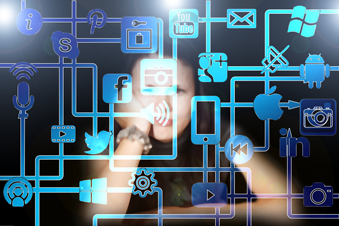 It is never wise to dive into unchartered waters without adequate preparation. Relying on random advice found on Google to post branded content a few times a week by yourself may seem harmless, but it is too easy to slip up and find yourself drowning in a social media quagmire. More importantly, without professional social media expertise, not only do marketers fail to add value through their hard work and realize zero return on their investment., but expose their brand to long term damage. Very often, the result is a PR crisis that takes time, dedicated effort, and thousands of dollars to undo.
We've all seen it - brands that make hugely failed attempts at humor or that jump on trends they do not fully understand, upsetting millions of people in the process. What then? Do you have a social media crisis plan in place to rapidly recover from major social media fails? Do you have an approval system that involves rigid checks and balances with dedicated people, that make it their business to ensure nothing slips through the cracks?
When you hire a professional digital advertising agency to manage your social platforms, you get the peace of mind and the assurance that if there ever is a controversial post, tweet, or campaign – damage control will be on its way. When disaster strikes, you can rest assured that you will be equipped to respond immediately and effectively. A digital marketing company ensures your brand is insulated from damage. Digital advertising professionals are highly experienced at handling all types of unforeseen social media nightmares, and very often have additional PR resources available on their team should you need them.
4. Social Media Marketing Companies Stay On Top of Best Practices and Make Efficient Use of Your Marketing Dollars
With paid advertising on social media platforms like Facebook, you might be wasting your social media spend on the wrong branding efforts. Digital advertising companies make strategic and highly efficient use of your social media marketing dollars. Expert digital marketers rely heavily on data and measurable results that are proven to yield the highest return on your investment. They show you exactly where your advertising dollars are being spent and what that spend yields in terms of specific quantifiable measures – be it growth in the number of audience on your social pages, increased engagement, click through rates or customer retention.
They do this by targeting the right audience and setting your brand apart from your competitors. They take pains to ensure that your audience continues to engage with your brand. They make sure you do not become irrelevant.
5. It Makes More Sense to Hire a Social Media Marketing Company than a Person In-House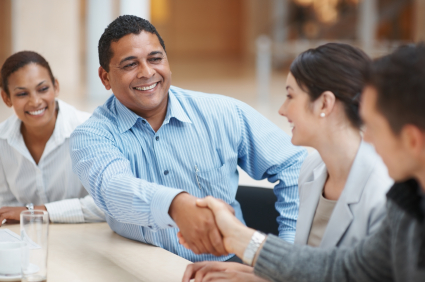 Hiring a social media marketing agency is more efficient because they can be contracted to do exactly what you need – not more and not less. With a digital marketing company, you get a team of experts that work together to bring you results. They have access to resources, to a multitude of applications, that a stand-alone social manager lacks. Digital advertising companies have the tools to track your social media campaign in minute detail, to observe its progress, to ensure it is on track, but more important to ensure that your respond promptly to negative feedback and poor reviews.
With a highly skilled and expert digital marketing company, you gain access to online reputation management and control over how your brand is perceived by your audience. Social media marketing is highly dynamic, it is highly proactive in helping to create and promote your brand. It is also highly responsive. It strategically addresses negative media and keeps your brand insulated from irreparable social media damage.
Finally, there are many options when it comes to choosing the right social media platform to reach your target social audience. Here are a few well known platforms most digital marketing companies rely on to further your brand's digital marketing initiatives.
Facebook

Facebook is the biggest, and one of the most powerful social networking platforms available. If your brand doesn't have a Facebook Page, you're already a little behind. Smart businesses and social media marketing companies use Facebook to directly market to consumers through targeted ads, social media campaigns, sponsored content and traditional content marketing.
Running a Facebook Ad campaigns is a great way to gain more likes on your page, promote a product, or drive traffic to your site. A good Facebook Page doesn't just help develop brand identity, recognition and awareness, it has the potential to increase sales exponentially.
Many inexperienced marketers fail to realize the value in organic, informational content (as opposed to branded promotional content). Making valuable content available to your audience builds authority for your brand. An engaged, and committed Facebook audience has to be built thoughtfully, from the ground up and social media marketing companies know how to do just that. They are experts at effectively applying proven strategies efficiently and aimed at achieving your precise goals.
Twitter

Twitter users usually follow brands because they share similar interests with the company or brand. Successful brands constantly engage with users, and are highly responsive. Meaningful engagement, the kind that delivers real value cannot be automated. As a matter of fact, automating responses almost always leads to disaster.
Maintaining a highly personal touch, and responding thoughtfully to your audience on Twitter is invaluable. Genuine and authentic is highly attractive to consumers. Consumers gravitate towards brands that they trust. Keeping it "real" helps your audience connect with and stay committed to your brand. When you hire a digital marketing company to manage the integrity of your brand online, you ensure your consumers know you care about their experience and the relationship they build with your brand. Making an investment to do Twitter right evidences your commitment to meeting your consumers' needs.
You hire an expert social media marketing company to nurture your relationships and meaningfully grow your following. In turn, you are rewarded with an audience of consumers that that is dedicated and loyal, much easier to market to because you have gained their trust.
Youtube
Many people know Youtube as a video-sharing platform, but it is also a rich digital marketing opportunity. Youtube offers a variety of different ad formats such as display ads, overlay ads, skippable video ads, non-skippable video ads, bumper ads and cards.
Display ads appear to the right of a featured video and above the video on the suggestions list. Overlay ads appear as semi-transparent overlays on a lower portion of the video. Skippable video ads let viewers skip the video ad only after they have watched it for five seconds. This advertisement format is very valuable because it ensures people see your ad, even if only for a few seconds.
Non-skippable video ads last thirty seconds and cannot be skipped, but some marketers worry these types of ads frustrate viewers and do not want to harm the reputation of their brand. Bumper ads are often a more ideal option as they only make viewers watch six seconds of an ad before the featured content.
Snapchat

Snapchat is one of the fastest-growing applications available and is marked by a disproportionately large an 18 and under audience. This mobile application features "stories" posted by users (including images and video) and is temporary to the receiver. As far as marketing opportunities, Snapchat proves the most innovative relative to other social platforms with promoted geotags. Geotags are ads placed between users' stories or partners with influencers
A trend that is becoming very popular with snapchat is what is referred to as "takeovers" by an influencer. An influencer is a one with a large following in a defined industry. A takeover occurs when the influencer is permitted to take control of a brand's Snapchat account for the day. Users must "add" a brand on Snapchat to see what the influencer posts during the takeover. Once added, they often remain long term followers of the takeover brand.
This represents an invaluable marketing opportunity and is unique to Snapchat. Although the temporary, "in the moment" feel of Snapchat may lead you to believe that any marketing opportunities on this platform are limited, its highly strategic leveraging of influencers through takeover pathways, has proven otherwise. A word of caution, although the images on Snapchat are meant to be fleeting, used properly, Snapchat can prove to be an invaluable marketing tool. Even passing images can leave behind permanent memories. It is therefore it's important that you hire an expert social media company to ensure that the memories you build with your audience on Snapchat are those you want.
Instagram

Instagram is a mobile photo and video-sharing app that also features stories and messages, in the form of images. Unlike Snapchat, post quality on Instagram matters because it remains as part of your larger profile and over time builds your brand. On Instagram, image quality directly correlates with the number of your following. People want to see what your brand has to offer and if the high quality of your product or service is not evident in the quality of your Instagram portfolio, your following ratio will suffer.
Similar to Facebook advertisements, Instagram offers targeted advertising that can reach old and new consumers who have not previously interacted with your brand. Because Instagram is a visual medium, it requires carefully curated images that creatively sets your brand apart from the rest. Instagram does through images what Facebook is designed to do primarily through content.
Many businesses find they do not have the time or resources to curate high-quality images that are strategic and focused to grow their target audience. This is where social media marketing companies can help. Social media marketing companies specialize in producing high-quality media for all different types of social platforms, including the image conscious Instagram.
An added benefit is that high quality images promoting your brand can be shared on multiple social media platforms. This represents an efficient use of your marketing dollars, since studies show that content, when paired with a related image greatly increase brand recall. Instagram "shares" to Facebook grabs the attention of your Facebook audience and carries them onto your Instagram account and vice versa.
With all these mediums available, it's hard to decide which ones are right for your brand, marketing strategy, and target audience. Digital marketing companies are a great place to start when developing your digital marketing campaign. All the resources available to marketers offer great opportunities for sales and advertising when used correctly, but requires the expertise of a team with years of experience and proven success in the field. A great marketing strategy is backed by long term strategy, and this requires that you have an experienced social media marketing company on your side.
Trinet Internet Solutions, Inc. has dedicated team of social media experts who meet and exceed the expectations of clients across all platforms, with measurable results. Trinet's social media marketing services include all popular social media platforms, including Facebook, Instagram, Snapchat , Twitter and Youtube.
Contact Trinet Internet Solutions, Inc. today at 949.442.8900 or send an email to
contactus@trinetsolutions.com
to discuss what the Trinet team can do to optimize your social media marketing strategy. The staff at Trinet Internet Solutions, Inc. is excited at the potential opportunity to partner with you to leverage your social media to bring you the success you desire and deserve.
© 2017 Trinet Internet Solutions.