A Webcasting Company with Over 19 Years of Large Event Webcasting Experience
A webcasting company with over 14 years experience is very difficult to find. The reason is because most interactive agencies haven't been in business nearly 5 years, let alone 14 years. In addition, there were very few and limited technologies available for people to view videos online 14 years ago. Videos back then were very small, and the resolution was not great, but the ability to deliver video webcasting content was available if you knew where to find it. Trinet Internet Solutions, Inc. has been in business as a premiere webcasting company since 1995. We have always been innovators in the delivery of video content via webcasting. Since 1995, we have done large scale worldwide webcasting for non-profit events such as the Harvest Crusade, Promise Keepers, Billy Graham Association, and many more. We have also conducted several corporate webcast events including product roll-outs, medical webcasts, and company training and board of directors meetings. Trinet's experience is vast, and we have had the unique opportunity to conduct webcast events all over the world in the 14+ years we have been offering this service to clients.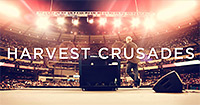 In addition to professional webcasting events, Trinet Internet Solutions, Inc. is a leader in providing award-winning website design for businesses and non-profits around the U.S. Trinet has always been a forerunner in offering clients the latest in online technologies. In addition to custom web design and development, Trinet works with companies to develop and implement online marketing strategies including the use of everything from Twitter, Facebook, YouTube, blogs, text2give, text2pledge, email marketing, PPC, and more. Trinet makes using the latest online technologies and advancements, for your company's online success, an easy endeavor.
Contact us today to go over your specific webcasting needs. We can be reached at
949.442.8900
or by email at
contactus@trinetsolutions.com
. Trinet's corporate headquarters is located in Orange County, California. Currently, over 40 employees in various specialties including custom award-winning website design and development, online marketing and strategy, webcasting services, and much more, are available at Trinet to handle every aspect of your online presence and properties. We look forward to speaking to you and the opportunity to host a webcasting event that accomplishes the online goals you have for your business.
What Are the Benefits of Internet TV