Trinet Internet Solutions for Web Site Design in Orange County
Since 1995, Trinet Internet Solutions has been an industry leader and full-service interactive agency specializing in web site design in Orange County and throughout the United States. Trinet Internet Solutions designs and develops custom web sites for corporations, small business, advertising, marketing, informational purposes, educational institutions. The Trinet Internet Solutions difference is seen in three points: people, values, and fun.
People That Care Make the Difference at Trinet Internet Solutions
Whether your web site design project is in Orange County or across the U.S., the team at Trinet is comprised of professionals in their respective areas. From design to development, project management to account representatives, everyone at Trinet Internet Solutions is here to serve you and the needs of your company or organization. The detail oriented and dedicated team at Trinet Internet Solutions thinks big and works with your team to achieve the goals and objectives you are needing and looking for in the creation of your web site design or re-design.
Values Based on A Core Foundation of Integrity
Trinet Internet Solutions believes in being honest, fair, and honorable. This corporate culture of integrity defines what type of company Trinet Internet Solutions represents. The staff at Trinet Internet Solutions understand your business model and work to create a web site design that is both practical and dynamic.
Trinet Internet Solutions Has Created a Fun Environment for Creativity
At the Trinet Internet Solutions offices in Orange County, California, there is a corporate culture of hard work and fun. The staff at Trinet Internet Solutions loves what they do and the clients they have the opportunity to work with.
Trinet Internet Solutions Selected Clients Summaries
Trinet Internet Solutions specializes in custom web site design in Orange County and beyond. These samples represent just a couple of project objectives achieved for Trinet Solution clients.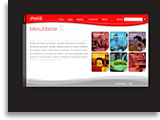 Coca-Cola - Interactive Training 2.0
Trinet Solution's web design consultation experts worked with Coca-Cola to increase the brands relationship with partner restaurants and businesses worldwide. This project created a new interactive way of communicating and training worldwide partners of Coca-Cola and also promoted the increase of customer purchases of the product through innovative ideas and interactive tools on the site.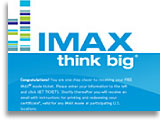 IMAX and the Experience
The challenge of this project was to increase ticket sales for the new Harry Potter movie in IMAX theaters. Trinet Solution's answer was to create a campaign through "Second Life" with avatars who offered a free ticket to see the film in IMAX. Users would go to a landing page for registration and sign up for the IMAX newsletter. Email codes were given to users to redeem the free ticket. The success was overwhelming. As a result, IMAX increased the free tickets by 200% and gained a large increase in fan subscriptions.
Trinet Internet Solutions is ready to work on your web site design in Orange County, across the U.S., and abroad. Click
HERE
to view several case studies related to Trinet Internet Solutions design and application projects. Click
HERE
to view Trinet Solution's portfolio of professional designs and applications for some of their clients.
The staff at Trinet Internet Solutions looks forward to the opportunity to speak with you regarding your individual vision and needs for your web site design project. Please don't hesitate to call Trinet Internet Solutions today at
949.442.8900
or you can send an inquiry email at
contactus@trinetsolutions.com
.